Brazil's Temer approval rating in a new record: 4%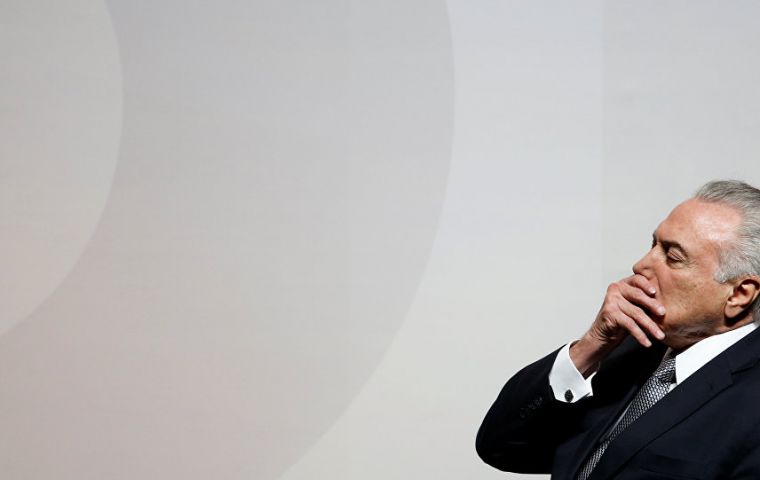 Brazilians' disapproval of Michel Temer's administration has risen from 72% to 79% in the second quarter of 2018, according to a survey conducted by the National Industry Confederation (CNI) and Ibope.
Meanwhile, Temer's approval fell to 4% from 5%. The confidence of the respondents in the current Brazilian president fell from 8% to 6%.
Regarding the evaluation of the way of governing, 90% disapprove Temer's administration while 7% approve.
On specific points of the government, there was an increase in the disapproval of the monetary policy, from 85% to 89%. Measures to fight unemployment are disapproved by 87% of respondents, while 92% disagree with the tax policy.