EU leaders impatient with unresolved Brexit issues and UK's divided cabinet
Saturday, June 30th 2018 - 13:18 UTC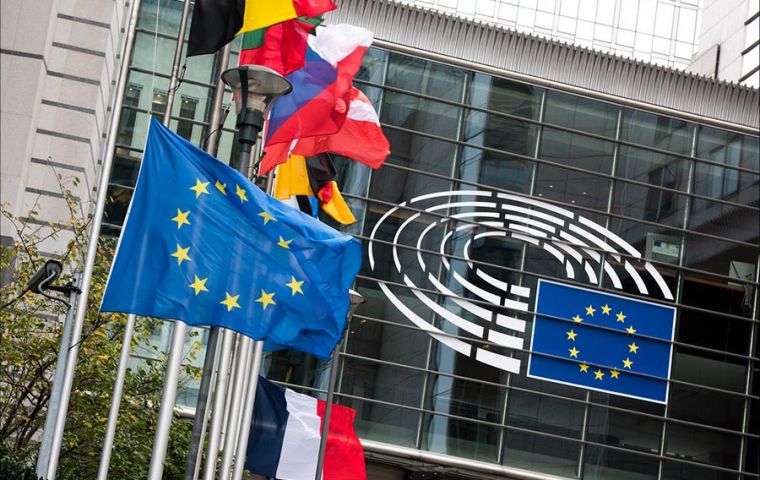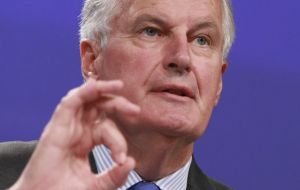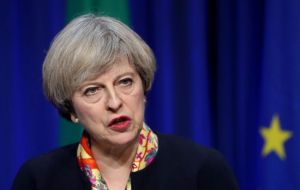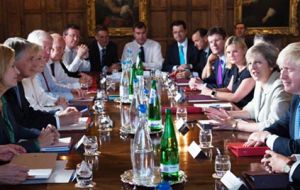 Europe's leaders demanded clarity from Theresa May on her plans for a post-Brexit trade deal, highlighting unresolved issues including Northern Ireland as their impatience over the Prime Minister's divided Cabinet became clear.
In conclusions swiftly adopted by the leaders of the remaining 27 European Union nations, they called for "realistic and workable" proposals from the Prime Minister.
Brussels' chief negotiator Michel Barnier warned that time was short and suggested an extra round of negotiations on Monday to help reinvigorate the talks.
Mr Barnier said "huge and serious divergence" remained over issues relating to Ireland and Northern Ireland.
The Prime Minister said she hoped a new phase in the Brexit talks would be possible after the publication of the Government's White Paper calling for negotiations to speed up and intensify once the document is published.
Details of the White Paper setting out the UK's plans for issues including trade and customs are expected to be thrashed out by Cabinet ministers at next Friday's Chequers away-day.
Mrs May's participation in the European Council summit ended in the early hours of Friday morning after a marathon session on proposals to address the migrant crisis.
She warned EU leaders the safety of their citizens would be put at risk if a deal on security co-operation after Brexit was not reached.
Leaving the summit in Brussels, she said: "We are going to be publishing our White Paper shortly and I want to see the negotiations accelerating and intensifying thereafter."
She urged her counterparts to change the mandate given to their negotiators in order to allow UK involvement in key law enforcement initiatives allowing police and security agencies to share information.
Without a deal she told her counterparts "we would no longer be able to share real-time alerts for wanted persons, including serious criminals" and "our collective ability to map terrorist networks across Europe and bring those responsible to justice would be reduced".
The remaining 27 EU leaders agreed their joint position on Brexit in Mrs May's absence on Friday. Mr Barnier said the EU wanted an "ambitious" partnership but it had to be based "on our values and our principles".
Arriving at the summit he said: "We have made progress but huge and serious divergence remains, in particular on Ireland and Northern Ireland.
"Now we are waiting for the UK White Paper and I hope it will contain workable and realistic proposals."
"The time is very short. We want a deal and are working for a deal, the time is short and I am ready to invite the UK delegation to come back to Brussels next Monday."
In their conclusions the 27 leaders welcomed progress on the legal text of the withdrawal agreement but noted that "important aspects still need to be agreed" including the territorial application of the deal "notably as regards Gibraltar" – a provision thought to have been inserted at the insistence of Spain.
The 27 leaders also expressed concern that "no substantial progress has yet been achieved on agreeing a backstop solution for Ireland/Northern Ireland".
They demanded "further clarity as well as realistic and workable proposals from the UK as regards its position on the future relationship".
And in a hint that UK red lines could be softened, the 27 leaders said "if the UK positions were to evolve" the EU "will be prepared to reconsider its offer".
In a sign that "no deal" was still a potential outcome, the leaders called on member states and EU institutions "to step up their work on preparedness at all levels and for all outcomes".
The leaders of the EU 27 had returned to the summit following a stormy working dinner on Thursday evening which stretched into the early hours of Friday as desperate attempts were made to find a compromise on migration.
Confirmation that a deal had been reached only came shortly after 4.30am local time when European Council president Donald Tusk tweeted conclusions had been agreed.
The issue has assumed greater political significance in Europe because of the threat to German chancellor Angela Merkel's position over her approach to letting migrants settle in her country.
Meanwhile Italy's Giuseppe Conte used the summit to demand a fundamental change in the bloc's migration policy, saying his country received little help even though it was at the forefront of receiving migrants from across the Mediterranean.
Speaking shortly after 5am in Brussels, Mrs. May acknowledged there had been "lengthy discussions" on the EU's approach.
She said: "We have come to positive conclusions, a lot of them around what the United Kingdom has been encouraging for some time, which is taking more action upstream in countries of origin so that we can ensure that people aren't having to make, and aren't making, these very dangerous journeys."
Irish Taoiseach Leo Varadkar said there should be a degree of "burden sharing" on the transfer of migrants to other countries.
He added: "The 28 members agreed a compromise framework on managing migration largely based on the principle that this is a European problem and one that we need to work together on."
EU diplomats said the leaders finally found agreement on a vaguely worded concept "centering" on reception centers to deal with migrants and asylum seekers in EU nations which would volunteer to have them.