Tension for the Brexit: Theresa May will meet with Angela Merkel and leaders of the EU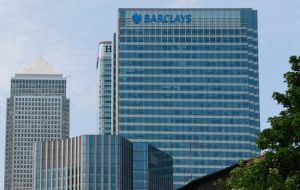 The British Prime Minister, Theresa May, will visit Berlin and the Netherlands in the coming days to meet with the German Chancellor Angela Merkel and Dutch authorities before assembling her government to finally decide what commercial relationship her country wants with the European Union (EU) in the future, commented her spokesman on Monday.
The visit to the German capital, scheduled for next July 12, is framed in a period of growing tensions between London and Brussels and warnings time is running out to reach an agreement on the departure of the United Kingdom from the European Union.
After meeting with several European leaders last week in London and Brussels, May will travel to the Netherlands and Germany to meet with Dutch Prime Minister Mark Rutte and the German Chancellor under pressure from Eurosceptics of his Conservative Party to keep his promise of a clean break with the EU.
However, May's government is running out of time to reach an agreement with Brussels if it wants to maintain strong commercial ties.
British banking entities such as Barclays would move jobs from London to Frankfurt as they prepare for Britain's exit from the EU.
In March, a Reuters study of financial firms found that at least 5,000 jobs in that area would be lost in British territory when searching for destinations within the EU such as Paris, Frankfurt or Dublin.
The EU's chief negotiator of the Brexit, Michel Barnier, said on Friday that there are still "huge and serious" differences over the final withdrawal agreement and the framework for the future relationship between the United Kingdom and the rest of the European bloc.
Meanwhile in London, the British prime minister will meet on Friday to a divided cabinet to iron out differences and present a united front before the departure of the EU becomes effective in March 2019, because her government has not exactly decided the future that it wants.
May insisted on Monday before the House of Commons that she wants to leave the EU's single market, the Customs Union and the European judicial system, something difficult to combine with her claim that issues regarding trade with Europeans remain without frictions and that the border with Northern Ireland remains open.
Having to face differences in her cabinet and her party, Theresa May received a reminder from the British Labor leader, Jeremy Corbyn, about the differences in her government when she affirms that "she is caught between two belligerent factions. But now she needs to choose a side. "
May replied that she had chosen "the side of the British people."