Latam agriculture and fisheries production to expand 17% over the next decade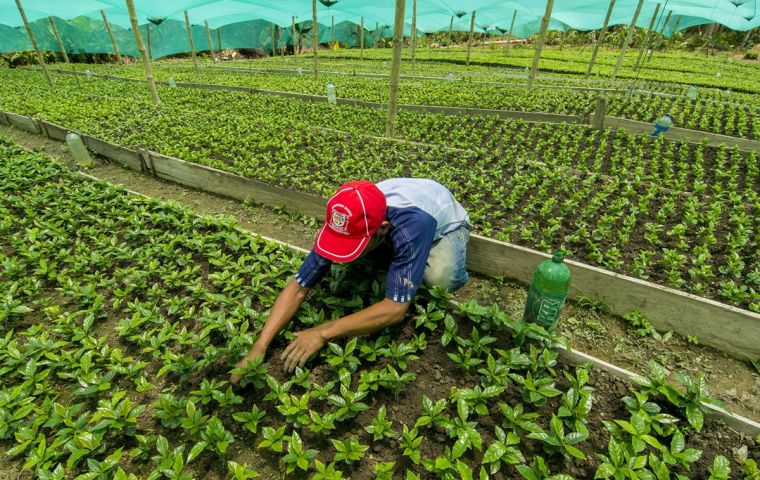 Agricultural and fisheries production in Latin America and Caribbean is projected to expand by 17% over the next ten years, says a new report from the Organization for Economic Co-operation and Development (OECD) and the Food and Agriculture Organization of the United Nations (FAO).
More than half of this growth (53%) can be attributed to an increase in crop production, about 39% is due to the livestock sector, and the remaining 8% originates from the expansion of fisheries output.
According to the Agricultural Outlook, which was published on Tuesday, total crop production in the region is projected to grow by 1.8% per year till 2027. About 60% of this growth will be due to yield improvements, which will rise across the region over the coming decade by 11% on average, with the most important changes expected for the cereals and oilseeds sectors.
The remainder of the expansion of crop production will be due to an expansion in area harvested.
Total agricultural land use in the region will expand by about 11 million hectares, with approximately half representing an expansion of land for crop production. Soybean cultivation will account for the vast majority (62%) of the region's area expansion.
Globally, the OECD-FAO Agricultural Outlook 2018-2027 sees weakening growth in demand for agricultural commodities and food, while anticipating continuing productivity improvements in the sector. As a result prices of main agricultural commodities are expected to remain low for the coming decade.