Rhino poachers end up eaten by a pride of lions in South African game reserve
Monday, July 9th 2018 - 08:11 UTC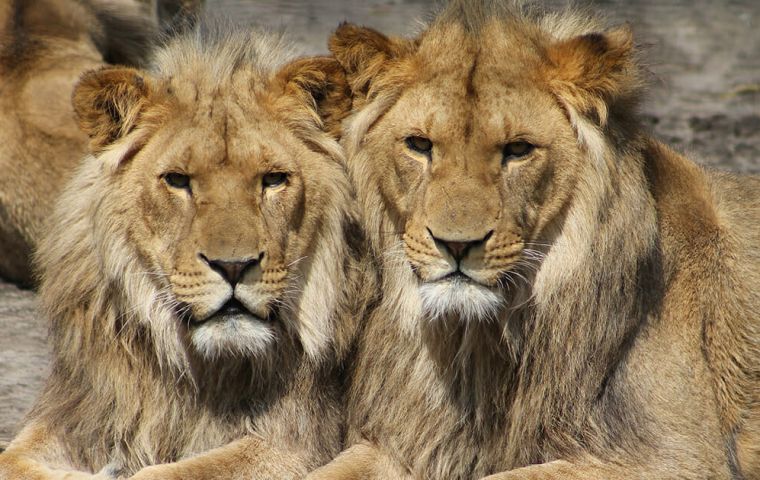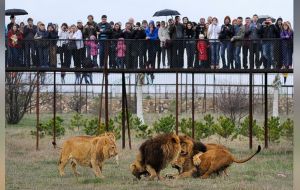 A shoe is all that is left of one of the poachers who broke into a South African game reserve to hunt rhinos, and ended up eaten by a pride of lions. At least three hunters are believed to have been devoured by the predators at the Sibuya Game Reserve near Kenton-on-Sea in Eastern Province, South Africa, earlier this week.
Questions have since been raised over whether the lions, who are among the many species visitors can come close to on safari trips through the park, would now be a danger to humans and have to be put down. There are fears that they might have developed a taste for human flesh, having successfully hunted down and eaten the poachers.
However, owner Nick Fox has sought to assure any worried potential visitors, saying they have not noticed any changes in the pride's behavior around humans and will continue to monitor them.
"Although we will continue to be extremely vigilant we remain positive that this incident will not necessitate any changes to the status quo," he said.
The general consensus in the game industry is that lions view a game viewing vehicle containing people as something entirely different from individuals who are walking on the ground.
"At Sibuya Game Reserve we only view game from specialized game viewing vehicles and not on foot due to the extremely dense bush and thick forest on the Reserve."
One head and a number of bloodied body parts and limbs have been recovered from the area, along with three pairs of empty shoes. Staff at Sibuya also found high powered hunting rifles with silencers, wire cutters and an axe used by poachers to cut off rhino horns.
A helicopter was called in to search for more possible poachers, but none have so far been found.
Mr Fox, 60, said: 'We found enough body parts and three pairs of empty shoes which suggest to us that the lions ate at least three of them but it is thick bush and there could be more.
"They came heavily armed with hunting rifles and axes which we have recovered and enough food to last them for several days so we suspect they were after all of our rhinos here. But the lions are our watchers and guardians and they picked the wrong pride and became a meal.
"Whilst we are saddened at any loss of life the poachers came here to kill our animals and this sends out a very clear message to any other poachers that you will not always be the winner."
The game reserve is one of the most popular in the Eastern Cape, and it is visited by many British tourists.