Brazilian truckers strike had a strong impact on June inflation
Tuesday, July 10th 2018 - 07:08 UTC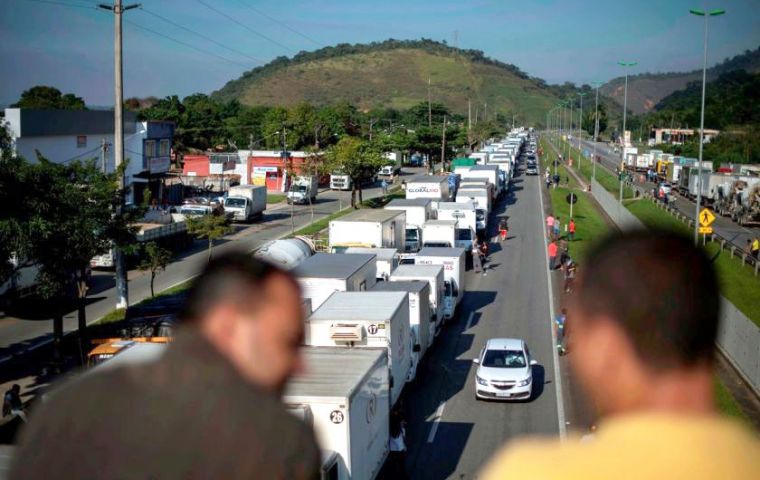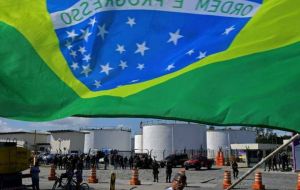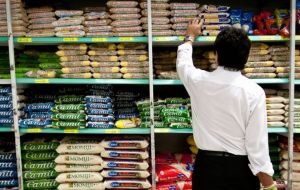 Product shortages due to a truckers' strike lifted Brazil's inflation rate near the midpoint of the official target range in June, underlining the deep impact of the nationwide protests. Consumer prices tracked by the benchmark IPCA index rose 4.39% in the 12 months through June, government statistics agency IBGE said.
The reading, the highest since mid-April, brings the inflation rate close to the 4.5% center of the central bank's 2018 target range and above the 2019 target of 4.25%.
However, that should not be enough to trigger interest rate hikes anytime soon, according to economists. High unemployment and a slow economic recovery is expected to keep a lid on underlying price pressures, while recent inflation has been driven by one-off shocks.
Higher prices of milk and chicken provided the biggest boosts to the IPCA index, which rose 1.26% from May, the fastest monthly rate since mid-February 2016. The jump in the price of perishables resulted from a protest against higher diesel prices by loosely organized truckers, who blocked major highways in the final weeks of May, forcing farmers without market access to cull their flocks and dump milk. Scarcer rains also drove up electricity rates.
The central bank has said that increased uncertainty due to the protests, as well as a currency selloff, is making it harder to separate short-term shocks from wider changes in the economic outlook. The bank last month held the benchmark Selic rate at an all-time low of 6.50%, as widely expected, but refrained from signaling future rate moves. Economic indicators for May and June are likely to play a key role in determining policy, the bank has said.