Brazilian court has received 146 habeas corpus petitions on behalf of Lula da Silva
Wednesday, July 11th 2018 - 08:39 UTC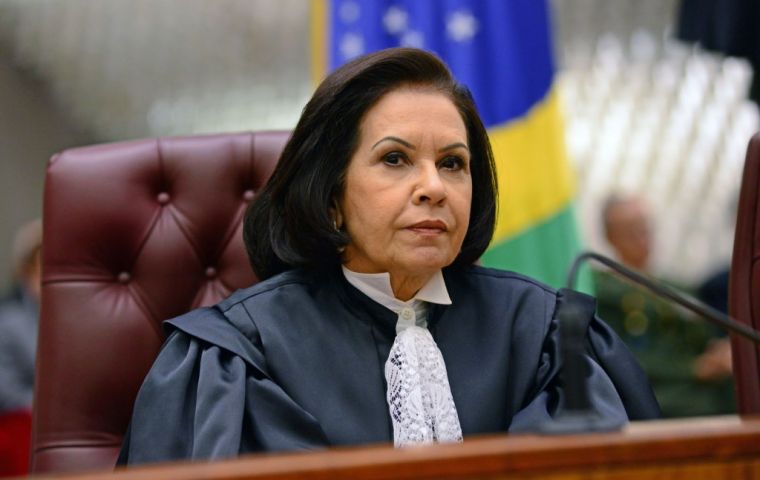 A top Brazilian court has received 146 habeas corpus petitions on behalf of former President Luiz Inacio Lula da Silva following a dramatic back-and-forth between lower court judges over whether he should be released from jail.
Presiding Justice Laurita Vaz of the Superior Justice Tribunal rejected one of the petitions on Tuesday. None was filed by Lula da Silva's defense team.
In her decision, Vaz criticized a duty judge from the Fourth Federal Regional Tribunal who ordered da Silva freed Sunday. That order triggered confusion as other judges disagreed with the decision.
The court's president finally intervened and ordered Lula da Silva remain incarcerated.
The drama reflected how contentious Lula da Silva's jailing is in Brazil. He began serving a twelve year sentence for a corruption conviction in April. He says the charges are politically motivated.