Facebook fined £500,000 in UK for failing to safeguard users' data
Wednesday, July 11th 2018 - 08:25 UTC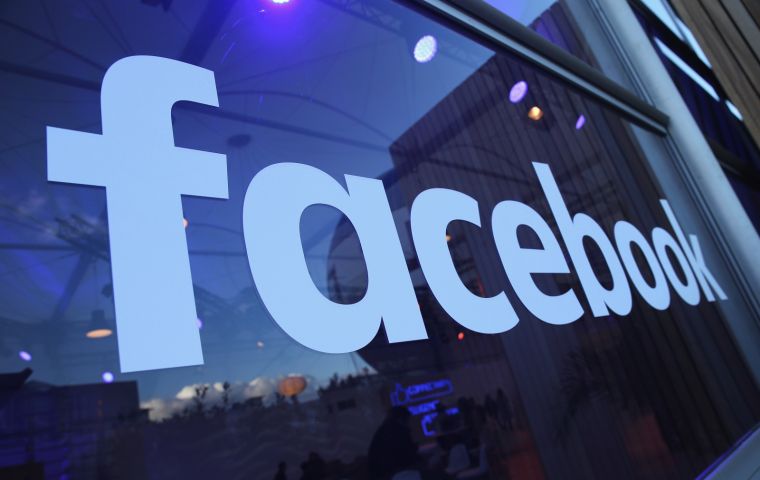 The chairman of the U.K. Parliament's media committee says the government office that investigated the Cambridge Analytica scandal has fined Facebook £500,000 for failing to safeguard users' data.
Damian Collins said the Information Commissioner's Office (ICO) concluded that Facebook "contravened the law by failing to safeguard people's information."
Collins said on Wednesday that the company "should now make the results of their internal investigations known to the ICO, our committee and other relevant investigatory authorities."
Facebook has been under scrutiny since allegations surfaced that London-based political consultancy Cambridge Analytica used data from tens of millions of Facebook accounts to help U.S. President Donald Trump's 2016 election campaign.
The alleged offenses took place before the rollout of new European Union data protection laws that allow for much larger fines.
Looking wider, the ICO noted that Facebook had been the biggest recipient of digital advertising by political parties and campaigns to date.
Yet, it said, the US firm had neither done enough to explain to its members how they were being targeted as a consequence, nor given them enough control over how their sensitive personal data was used.
As a result, it said, Facebook was guilty of two breaches of the Data Protection Act. The tech firm's chief privacy officer has issued a brief response.
"As we have said before, we should have done more to investigate claims about Cambridge Analytica and take action in 2015," said Erin Egan.
"We have been working closely with the ICO in their investigation of Cambridge Analytica, just as we have with authorities in the US and other countries. We're reviewing the report and will respond to the ICO soon."