Ortega determined to quell rebellious Masaya by Thursday, Sandinista Liberation Day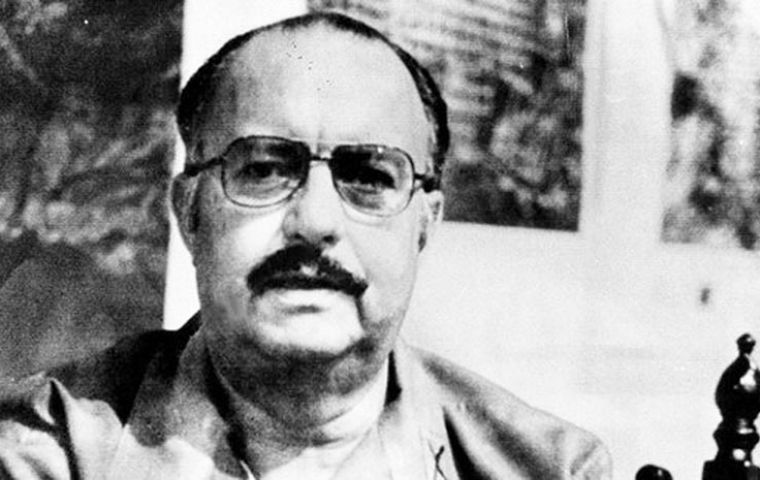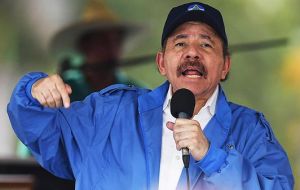 Nicaraguan national police and armed pro-government civilians laid siege to a symbolically important neighborhood that has recently become a center of resistance to President Daniel Ortega's government. Government forces began advancing on the Monimbo neighborhood in the city of Masaya before dawn Tuesday.
Speaking from the capital of Nicaragua, independent and investigative journalist Carlos Fernando Chamorro said that a "massive military attack" was taking place in Masaya -- specifically against Monimbo -- and that there was a real concern about the possibility of a massacre.
Monimbo was resisting with barricades and homemade weapons -- "mostly defensive weapons," he said. Youth in the neighborhood were fighting with homemade mortars to defend roadblocks put up at Monimbo's perimeter, but government forces were heavily armed.
In the late 1970s, Monimbo's residents rose up against strongman Anastasio Somoza as part of the Nicaraguan Revolution led in part by Ortega himself. Monimbo has again become a center of the opposition since protests against cuts to the social security system in mid-April became a broader call for Ortega to leave office.
Ortega's government has dismissed the opposition as delinquents attempting a coup d'etat, and appears to want to quell unrest in Masaya before Thursday's three-month anniversary of the start of protests across Nicaragua. Thursday is also the 39th anniversary of Liberation Day, which marks the overthrow of the Somoza regime in 1979 by the Sandinistas.
Gangs of armed men dressed as civilians appeared to be working in coordination with police to remove roadblocks set up by the opposition that have snarled the country's traffic for months. Last weekend, government-allied forces retook the National Autonomous University of Nicaragua campus in Managua, where students had been holed up for months.
Ortega has been able to stay in power amid protests and escalating deadly violence because "this is an organized police troop, and paramilitary groups, supporting Ortega, repressing the people," Chamorro said.
"Ortega is in power mostly because he has been able to impose brutality, terror and massacres. Now for how long can he remain in power -- that's the question," Chamorro said.
On Monday, the United Nations, twelve Latin American nations and the U.S. State Department condemned the violence. The U.S. government ordered all non-emergency personnel and their family members to leave the country earlier this month as the violence escalated. According to human rights NGOs some 320 people have been killed during the ongoing conflict.