Argentina betting on a 2018/19 record wheat crop to spur the economy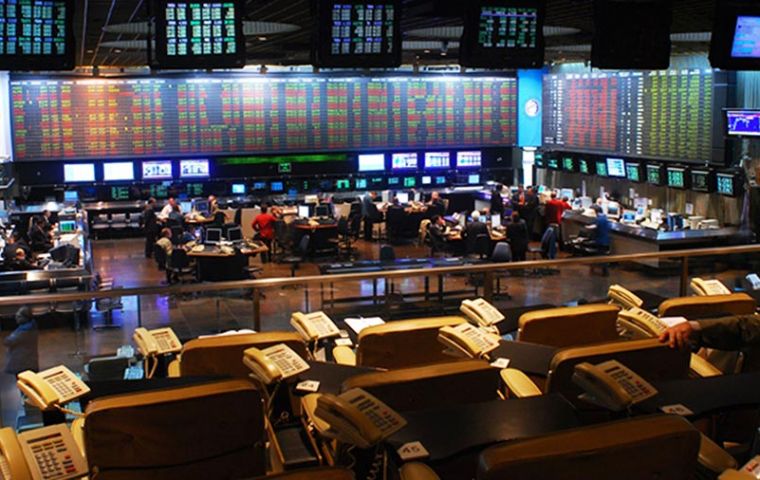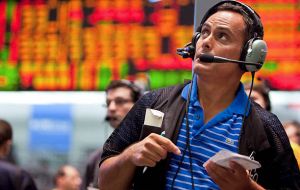 A record wheat harvest expected in Argentina this year could arrive just in time to jumpstart the ailing country's economy in the fourth quarter, after growth has been hit by low investment, high inflation and a soy crop devastated by drought.
Farmers are rushing to plant wheat in the moist conditions left by rainstorms that helped destroy Argentina's recently-harvested soy bean crop. Months of dry weather gave way in April to three weeks of storms that helped cut the crop to about 35 million tons from original estimates of 55 million.
The deluge sealed the fate of the 2017/18 soy season but the humidity left behind set the stage for an increase in 2018/19 wheat planting.
The Rosario Grains Exchange forecasts a record 20 million ton harvest, topping the current record 18.2 million tons collected in 2016/17.
With sowing set to end next month, the exchange estimates the area planted with wheat will rise by 7% this year across the country to 6.1 million hectares as farmers seek to capitalize on good growing conditions.
The bumper wheat crop comes as several suppliers around the world – including Germany, France and top exporter Russia – have seen their harvests cut by bad weather, sending expected global end-of-season stocks lower for the first time in six years.
Benchmark Chicago Board of Trade wheat futures have rallied nearly 7% over the past six trading sessions after the U.S. Department of Agriculture on July 12 cut its crop forecasts for the European Union and the Black Sea region.
The Argentine crop should fetch US$3 billion in export revenue, helping farmers to expand sowing of the country's two main cash crops, soy and corn, in October, said Ezequiel de Freijo, economist for the Argentine Rural Society, a farm group.
Corn this year should bring in US$ 3.3 billion in export revenue while drought-hit 2017/18 soy and byproducts fetch some US$14 billion, de Freijo said.
"Wheat is the spark that ignites Argentina's economic engine," de Freijo said. He forecasts a 15% increase in output of the grain this season versus the 2017/18 crop year.
"What will make the difference to the overall economy will be the soybeans and corn that start getting planted in October and account for 75 percent of our planted area," said Agustin Tejeda Rodríguez, economist at the Buenos Aires Grains Exchange.
"Wheat is the bridge between the drought and the next season."
The exchange has published a preliminary wheat harvest estimate of 19 million tons, which would top the current record of 17.75 million tons in the 2017/18 season, according to its figures.