EU/Mercosur trade deal has a new timetable: September in Montevideo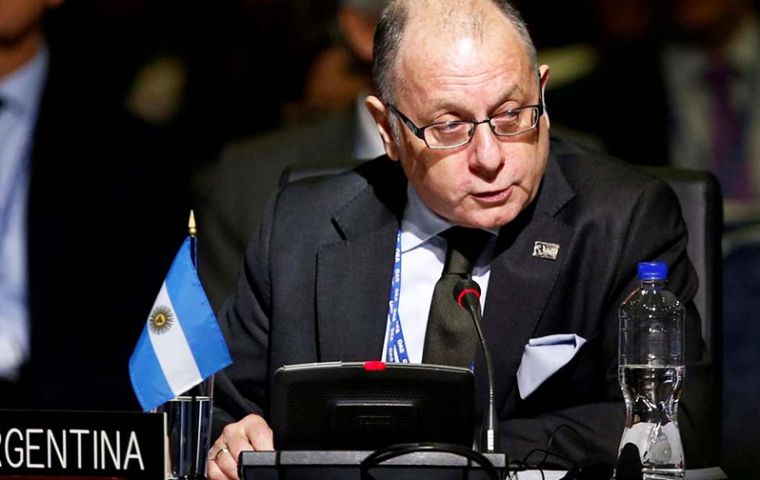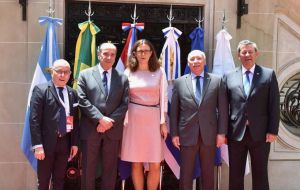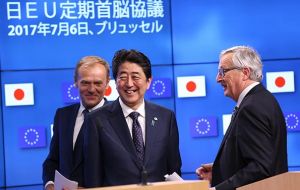 A free trade agreement between the European Union and Mercosur is close to being concluded, with a final push over the line seen by early September, Argentina's foreign minister said on Thursday. Negotiations between the EU and the Mercosur group of Argentina, Brazil, Paraguay and Uruguay, the world's fourth largest trading bloc, have been going on for almost 20 years.
"We have achieved a sort of critical mass that will enable us to go to the closing game," Argentine Foreign Minister Jorge Faurie told reporters after seven Mercosur ministers held two days of talks with EU Trade Commissioner Cecilia Malmstrom.
"The target is a good agreement that we consider that we will be arriving at more or less at the end of August, first part of September."
Since trade negotiations with the United States were frozen after Donald Trump's 2016 presidential election victory, the EU has struck trade deals with Japan and Mexico, with Mercosur next on its hit list.
In terms of tariff reduction, it could be the bloc's most lucrative trade deal to date, with the savings potentially three times greater than for deals with Canada and Japan combined.
However, EU nerves about a surge of beef imports and Mercosur hesitation about opening up its industry, including cars, have limited progress.
Faurie said negotiators had now made fundamental advances in areas on the EU wish list such as cars and "geographical indications", the EU system to protect food and drink names, such as specifying that the term "feta" can only apply to cheese from Greece.
A Brazilian government official who participated in the talks also saw September as an effective deadline, with Brazilian elections in October, but was less upbeat, saying that while Mercosur was ready, the EU did not seem prepared to move.
"The ministers should meet again in September, in Montevideo. There is still time, but it would be the last chance this year and it will depend mostly on the Europeans' willingness to commit," the official said.
Both sides had aimed to wrap up a deal in Buenos Aires in December, but failed to do so, in part because Mercosur dismissed an EU beef quota offer as too low.
EU trade chief Malmstrom said the sides were making good progress and tackling some of the most difficult issues. "We are very close, but I don't want to give you a date because I did that before," she said.