IMF underlined financial pressures risks for vulnerable emerging economies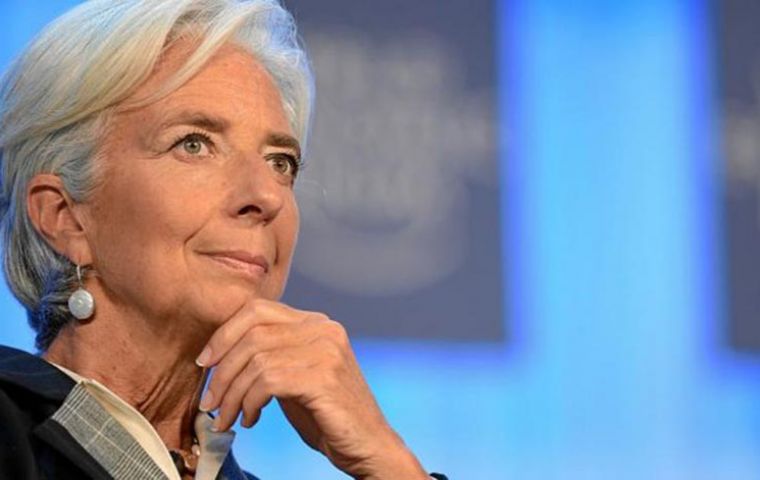 The IMF urged that trade conflicts be resolved via international cooperation, without resorting to exceptional measures, and underlined the world economy is facing increasing risks especially financial pressures in vulnerable emerging economies and the return of sovereign risks in parts of the Euro area.
Comments belong to a statement from IMF Managing Director Christine Lagarde on Sunday at the conclusion of the Group of 20 Finance Ministers and Central Bank Governors two day meeting in Buenos Aires.
A special mention was made to discussions focused on the future of work, a key priority for the Argentine G-20 chairmanship. In effect new technologies and rapid advances in digitalization, artificial intelligence, and automation hold both enormous potential and significant challenges. However Ms Lagarde said that with a comprehensive and coordinated policy response to facilitate change, the benefits of this new wave of technologies will by far outweigh the downsides. But this response must include continued investment in education, lifelong learning and appropriate social safety nets.
"The G20 meeting of Finance Ministers and Central Bank Governors took place against the backdrop of continued strong but more uneven global growth. Indeed, the world economy is facing increasing risks, especially in the short term, from rising trade tensions, financial pressures in vulnerable emerging economies, and the return of sovereign risk in parts of the euro area.
"During the meetings I encouraged policy makers to address these growing risks decisively and in a cooperative spirit to ensure that the recent period of strong growth endures and that the dividends are more widely shared. This is most crucial when it comes to safeguarding the open international trade system. I urged once more that trade conflicts be resolved via international cooperation without resort to exceptional measures.
"Macroeconomic policies should adapt to the changing outlook, taking individual circumstances into account. In many countries, especially in those with excess current account deficits, this means avoiding procyclical fiscal policies to help put debt on a downward path; and in excess surplus countries with fiscal space, it means investing more in human and physical capital to raise potential output and catalyze private investment. These steps will also help to moderate global economic imbalances."
"In response to financial volatility, exchange rate flexibility should continue to play a role in buffering shocks in emerging economies, and prudential policies should address financial vulnerabilities everywhere.
"There was broad recognition in our meeting that the benefits of a strong financial regulatory system offset its costs and that global cooperation remains critical. There was also progress in the discussions on financial innovation and the importance of harnessing the potential of fintech while at the same time mitigating risks".
Finally regarding a more in house issue Lagarde said she was encouraged that the G20 Ministers and Governors reaffirmed their commitment to a strong, quota-based, and adequately resourced IMF at the center of the global financial safety net.