Ecuadorean president visits UK; speculation about a deal on Julian Assange's future
Wednesday, July 25th 2018 - 05:20 UTC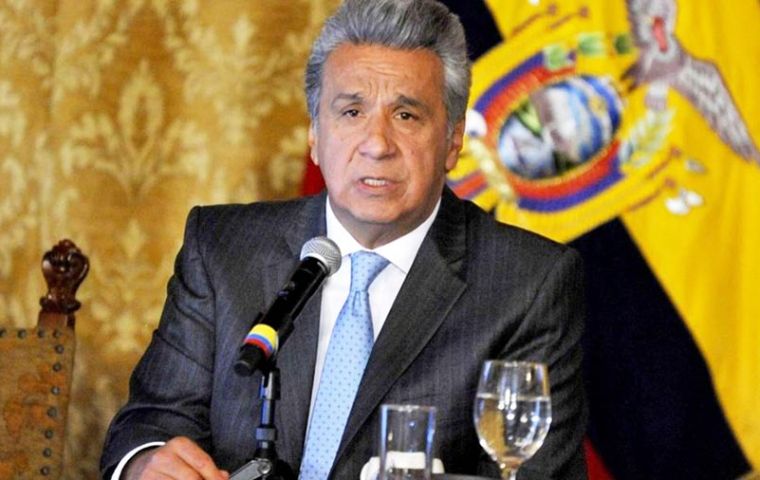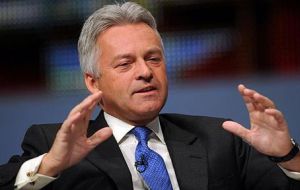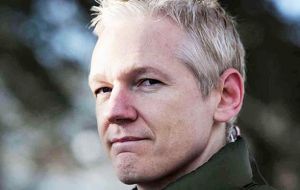 Ecuador has said its president will not discuss the future of Julian Assange during a visit to the UK. Lenin Moreno was scheduled to speak in London and later travel to Scotland to the University of Edinburgh. He will also address businessmen interested in investing in Ecuador.
A statement made it clear the president will not address issues relating to the WikiLeaks founder, who has been living in Ecuador's London embassy since 2012. Assange fears being extradited to the US if he leaves the building, for questioning over the activities of WikiLeaks.
The 47 year old has been granted political asylum by Ecuador's government, but his communication was cut off three months ago when he was accused of breaching a written commitment not to issue messages that might interfere with other states.
News he could be turned over to UK authorities comes after The Sunday Times reported foreign office minister Sir Alan Duncan has been in talks with Ecuador over its protection of the Australian. Moreno has previously called Mr. Assange a 'hacker' and a 'stone in the shoe'.
Moreno ordered the removal of extra security at the embassy. The operation is believed to have cost Ecuador at least £3.7million, running at around £48,000 a month.
Sources close to Mr. Assange believe his political asylum cannot be revoked and that he was not aware of high-level talks. During his stay, Mr. Assange's physical and mental health is said to have deteriorated.
In March, he was branded a 'miserable little worm' by Sir Alan, who urged him to surrender to justice.
Ecuador said it will continue its position of talking and "promoting understandings" on Assange's asylum, adding there was no clear-cut short or long-term solution. A briefing to MPs last month from one of Assange's legal team said the UK could resolve the impasse by providing an assurance against US extradition.