G20 agriculture ministers meet in Buenos Aires to address food and farming challenges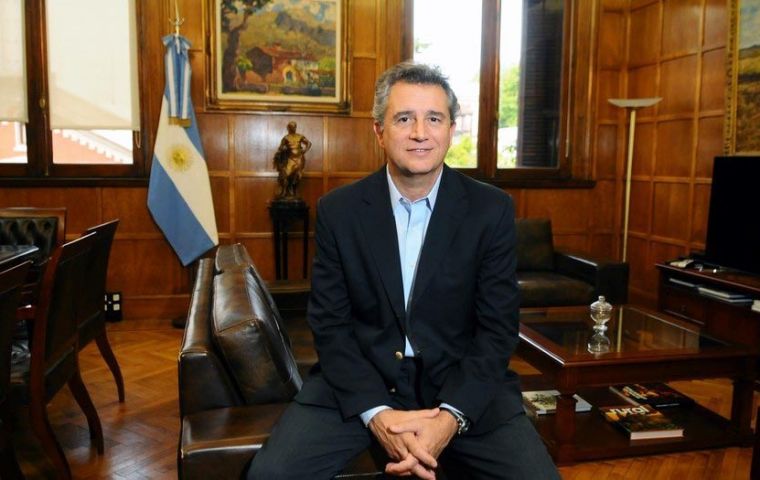 G20 agriculture ministers begin this Friday in Buenos Aires a two day meeting to draw up a roadmap to achieve a sustainable food future, one of the three priorities of the Argentine G20 presidency. These include comprehensive and responsible soil management, food waste reduction and the role of technology in agriculture.
The event follows on the Thursday meeting of Agriculture Deputies at the San Martín Palace, the ceremonial seat of Argentina's Ministry of Foreign Affairs, and will bring together agriculture ministers and representatives from international organizations.
With the goal of sustainably meeting the growing demand for food, participants will seek a common path to boost the impact of their current policies. G20 countries account for 60% of the world's agricultural land and almost 80% of trade in foodstuffs and agricultural products.
The agenda, led by Luis Miguel Etchevehere, Argentina's Minister of Agribusiness, includes discussions on comprehensive and responsible soil management. Every year, around 10 million hectares of cropland are lost, inflicting irreparable damage, particularly for developing countries.
Ministers will also discuss food loss and waste. Finding a solution to the issue would be a triple win from a food sustainability perspective: lower expenditure, more people being fed and less dependency on the weather and natural resources. Finally, ministers will address the role played by technology in agriculture.
The ministers' agenda in Buenos Aires includes also a tour to the 132nd Rural Expo taking place in Palermo and one of the most traditional and iconic annual trade fairs in Argentina, where they will learn about the latest breakthroughs in cattle genetics, agriculture and technology. Additionally, on Saturday morning, senior officials will attend the inauguration of the cattle show with Argentine vice-president Gabriela Michetti, since president Mauricio Macri is in South Africa for the BRICS summit.
On Saturday at 2.30 pm, once the ministerial meeting has finished, the G20 troika – which is made up of the country currently holding the G20 presidency, the country that held the presidency last year and the country holding the presidency next year – will give a press conference to brief on the meeting's highlights. Ministers will also issue an official communiqué on the G20 Agriculture meeting.