Lula pledges to block or undo privatizations if returned to office
Saturday, July 28th 2018 - 08:33 UTC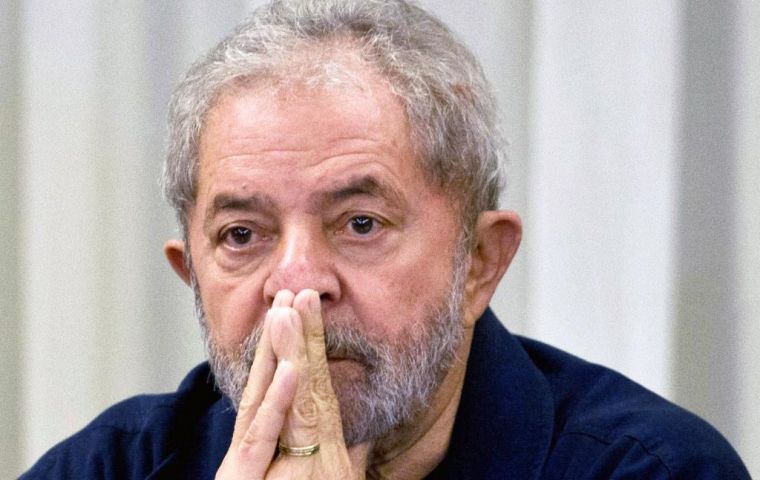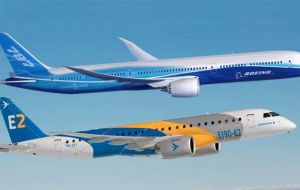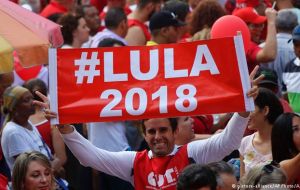 Brazilian jailed former president Luiz Inacio Lula da Silva pledged on Friday to block or undo privatizations if he is returned to the office he held from 2003 to 2010.
Lula da Silva will likely be barred from running for the presidency again by Brazil's electoral court, but his statements are seen as the program of his left-leaning Workers' Party ahead of October's elections.
In an article published in the newspaper Correio Braziliense, Lula da Silva said he would reverse the ongoing process to privatize state-run energy company Eletrobras. He also criticized politicians who contend that oil giant Petrobras needs to be sold.
Unpopular President Michel Temer has pushed forward with plans to sell Eletrobras and several members of his administration believe Petrobras should be privatized.
Lula da Silva also criticized Temer's decision to allow a joint venture that gives Boeing control of Brazilian plane-maker Embraer. The former president vowed to halt the move.
The former president leads the polls despite his corruption and money laundering conviction. He can still appeal the decision, which he deems to be political persecution.
"I have the historical obligation, no matter what my personal circumstances now, of conducting our country to a reencounter with democracy and sovereignty, with a clear commitment to revoke through a popular referendum every measure that damages our independence," Lula da Silva wrote.
Media in Brazil media have reported that ex Sao Paulo Mayor Fernando Haddad is the Workers' Party favorite to replace da Silva as candidate if the former president is indeed barred. Brazil's October election will take place on Oct.7.
Though a member of another party, left-leaning presidential hopeful Ciro Gomes is seen as a potential heir to Lula da Silva's votes and also made the same anti-privatization pledges a few weeks ago.
In a letter to Boeing, Gomes said it is "a grave inconvenience" that Embraer is bought 100 days before Brazil's presidential elections.
Earlier this week, a state-run power company in the state of Piaui was sold in what was considered the kick-off of the process to privatize Eletrobras.
Members of the Temer administration say the measure is necessary so Brazil can reduce its budget deficit and boost the private sector, while critics believe selling Eletrobras will give the country's waters away to foreign companies. Brazil's main energy source is hydroelectricity.