Support for second Brexit referendum increases; PM May's approval ratings plunge
Monday, July 30th 2018 - 06:16 UTC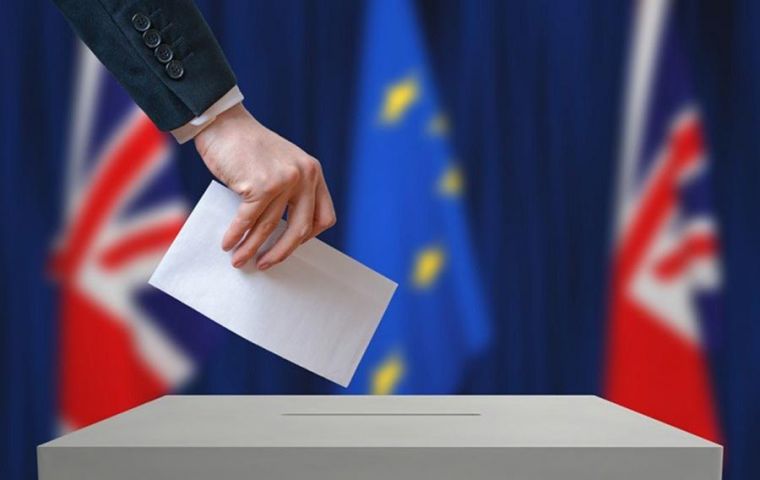 The proportion of voters who favor a referendum on the final terms of any Brexit deal has overtaken those who do not for the first time, while UK Prime Minister Theresa May's approval ratings have plunged, according to opinion polls.
With just over eight months left until Britain is due to leave the European Union, there is little clarity about how trade will flow as Mrs. May, who is grappling with a rebellion in her party, struggles to strike a deal with the bloc.
Mrs May has stepped up planning for a so called "no-deal" Brexit that would see the world's fifth largest economy crash out of the EU on March 29, 2019, a step that could spook financial markets and dislocate trade flows across Europe and beyond.
When voters were asked in a YouGov poll whether there should be a referendum on the final terms of any Brexit deal, 42% said there should be a fresh vote while 40% said there should not. The rest did not know.
The poll of 1,653 adults in the United Kingdom was conducted on Wednesday and Thursday last week, The Times said.
Fifty-eight per cent of Labour voters, 67 per cent of Liberal Democrat voters and 21 per cent of Conservative voters supported a second referendum.
Britain and the EU are working towards sealing an agreement on their future ties by October, but the process is mired in disagreement. EU Brexit negotiator Michel Barnier rejected key elements of Britain's new trade proposals on Thursday.
Even if Mrs May can strike a deal with the EU, it is unclear whether she could get it approved by the British parliament.
A separate poll showed Mrs May's approval ratings had plunged: less than one in three voters were satisfied with the job she is doing as prime minister, with an even sharper fall in satisfaction with her among Conservatives.
The July poll showed 30% were satisfied with her leadership, down from 35% in June. The same measure among Conservative voters showed a fall to 55% from 68%. The survey of 1,023 adults was conducted for the Evening Standard newspaper by Ipsos MORI between July 20 and 24.
In the June 23, 2016 referendum, 17.4 million votes, or 51.9% of the votes cast, backed leaving the EU while 16.1 million votes, or 48.1% votes cast, backed staying. Many opinion polls were wrong about the result.
Mrs May has repeatedly said Brexit will happen and has ruled out a rerun of the 2016 referendum, although French President Emmanuel Macron and billionaire investor George Soros have suggested that Britain could still change its mind.
Two years on from the referendum, the YouGov poll showed that the views of most voters on whether to leave had not changed.
In the event of a referendum on Britain's EU membership tomorrow, 45% said that they would vote to remain, while 42% would vote to leave, with four per cent saying that they would not vote and nine per cent saying they did not know, The Times said.