Guyana top country in discovered oil resources during 2018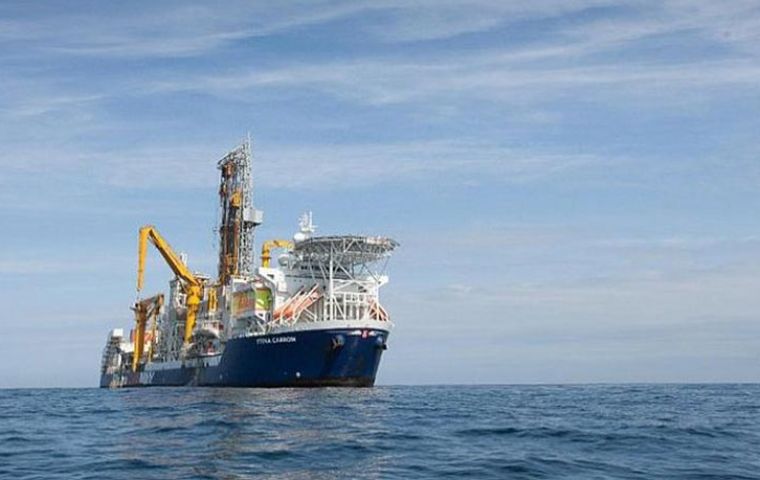 Discovered resources globally of conventional oil and natural gas surpassed 4.5 billion barrels of oil equivalent in the first half of 2018, making for an exciting recovery with Guyana leading the way, according to analysis by Rystad Energy. Average monthly discovered volumes are 826 million barrels of oil equivalent. This is a 30% increase from 2017.
In 1H 2018, Guyana was the top country in terms of total discovered resources, followed by the United States, Cyprus, Oman and Norway. Combined, these five countries account for three-fourths of total resources discovered in 2018.
Discoveries in Guyana, the United States and Cyprus are located in ultra-deepwater and owned 100% by oil majors. This is an indicator that oil majors have started to refocus on deepwater exploration. Notable discoveries this year include:
Guyana: ExxonMobil made three major discoveries in the Stabroek block: Ranger, Pacora and Longtail, which together can hold almost one billion barrels of oil or more.
United States: Two discoveries were made in the Norphlet play in deepwater Gulf of Mexico. Chevron discovered an oil play at the Ballymore prospect while Shell's Dover discovery was the company's sixth discovery in the play.
Cyprus: This country had the biggest offshore discovery to date with Eni's Calypso 1 well.
Oman: Petroleum Development Oman announced a giant gas-condensate discovery at Mabrouk North East prospect.
Norway: In the Norwegian Sea, OMV and Wintershall reported discoveries in the Aasgard and Aasta Hansteen area respectively. While in North Sea, Aker BP and Equinor made two other discoveries.
"An uptick of 30% from the abnormally low levels in 2017 might seem encouraging, but E&P players are currently facing a low reserve replacement ratio, on average of less than 10%" Espen Erlingsen, head of upstream research at Rystad Energy, said in a release. "This is worrisome considering the impact on global oil supply in long term."
The discovery trend is expected to continue in 2H 2018 fueled by ongoing exploration in emerging offshore provinces and many promising high-impact wells targeting potential resources in the millions, according to Rystad Energy.