YPF faces a US$ 14 billion lawsuit in the US, dating back to Maxus Energy acquisition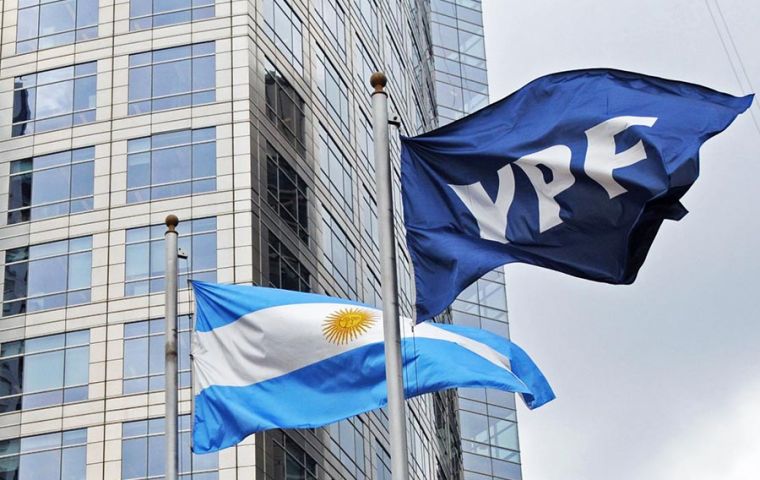 Argentina's hydrocarbons company YPF is facing a fresh lawsuit in the United States, this time for US$14bn, which is twice the market value of the state oil firm, over alleged corporate restructuring that the company was said to have carried out several years ago.
The lawsuit was filed by the liquidation trust presiding over Maxus Energy Corporation, a company that YPF acquired in 1995, which is involved in an old conflict over environmental damages in the US, long before YPF bought the firm.
The suit is divided into two parts, the first addressing the environmental damages and the second on Maxus' claims that YPF dismantled the company.
In a statement to Argentine securities regulator CNV, YPF said that two of its subsidiaries, YPF Holdings and CLH Holdings, had been notified of the lawsuit filed by Maxus, which went bankrupt two years ago.
In the note, YPF said it will "defend itself strongly against any accusation that the corporate operations referred to in the suit, which were carried out in accordance with the corporate governance rules and other applicable regulations, make YPF liable to Maxus or its creditors."
Earlier this year, another lawsuit was filed against YPF by the Burford fund, which is claiming US$3bn following the oil firm's expropriation.