Ex Uruguayan diplomat murders neighbor in London, a LGTB rights campaigner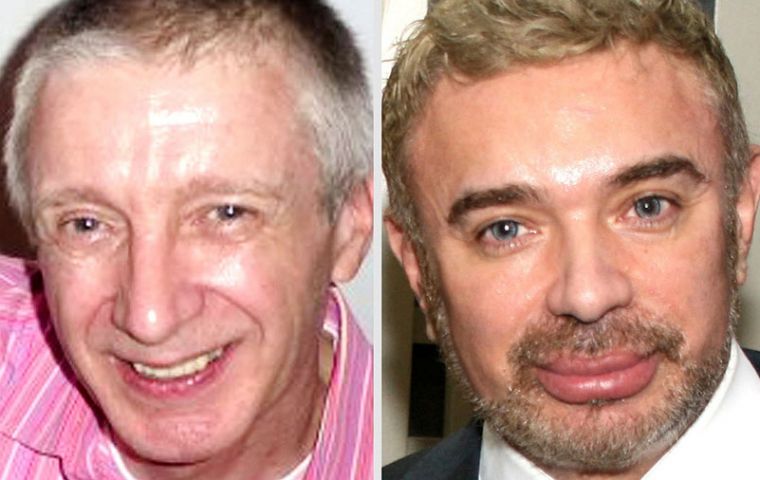 A former Uruguayan diplomat has been sent to a secure psychiatric facility for killing his London neighbor after a long-running dispute. Enrique Facelli, who spent 18 years as cultural attaché at Uruguay's London embassy, was charged with the murder of LGBT rights campaigner Julian Aubrey, who lived in the same apartment building.
Prosecutors say Facelli stabbed the 55-year-old Aubrey 22 times in October 2017 after suffering delusions that his neighbor, a respected gay-rights campaigner, was a devil worshipper who wanted to kill him. Two psychiatric reports found that 49-year-old Facelli was suffering from paranoid schizophrenia.
Facelli denied murder but pleaded guilty to the lesser charge of manslaughter. At London's Central Criminal Court on Tuesday, judge Anthony Leonard sentenced Facelli to an indefinite period of detention in a hospital.
A few months before the fatal attack Facelli had also tried to force his way into Mr Aubrey's flat with a crowbar and an axe.
Prosecutor Tom Little QC said the Crown accepted the lesser charge in light of two psychiatric reports which revealed Facelli was suffering from paranoid schizophrenia at the time of the killing.
Mr Aubrey was formerly co-chairman of the Royal Borough of Kensington and Chelsea LGBT liaison group and in 2014 was recognized by the Princess Royal for his work counseling victims of sexual abuse.
Opening the case, Mr. Little said: 'This case involves a long-standing neighbor dispute. There were many years of allegations and counter-allegations between the neighbors.
'From 2015, a number of calls were made to police, the housing association and the mental health authorities.
'The defendant voiced complaints about rubbish left in communal areas, Aubrey making noise at night, opened his mailbox and would leave feces on the stairwell hoping that it would be assumed the defendant's dog.
'He claimed the deceased had entered their flat to try to poison him, shone lasers through their window and practiced black magic against him.
'On 13 November 2015, the housing association notes record that the defendant was displaying extreme signs of paranoia and delusional disorder, continuing for the next 18 months.'
Aubrey was found lying on the floor of his flat, with 22 stab wounds and caustic soda crystals across his legs, face and side, the court heard.
The powder turned out to be the same caustic soda crystals that Facelli had bought at Tesco three days earlier, and his DNA was found on the victim's body.
In a victim impact statement, Mr. Aubrey's sister said: 'Julian did not deserve such an evil and horrific death.' She described him as a 'kind, sensitive, gentle, sincere and caring' man who 'could be too trusting and a little bit gullible'. (Daily Mail)