"UK is and will remain a tier one military power", after Brexit, Defense Secretary tells Washington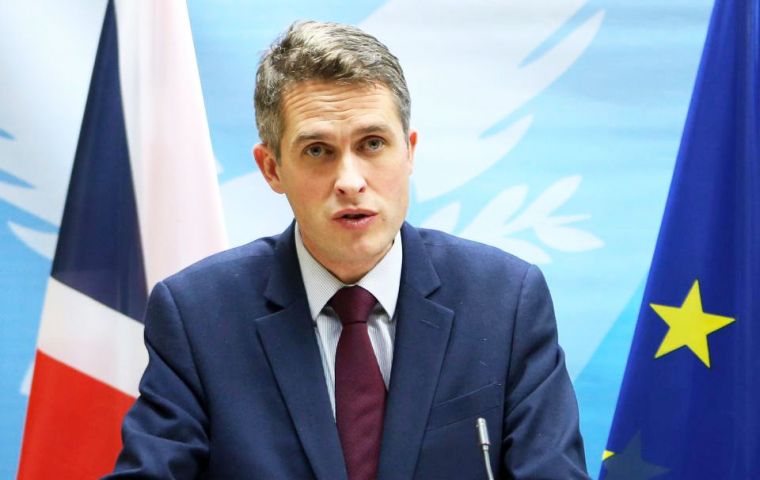 British Defense Secretary Gavin Williamson insisted on Tuesday that Britain's military will not be diminished after it leaves the European Union next year. "Britain leaving the European Union has no impact in terms of the security and defense of Europe," Mr Williamson said in a speech at the Atlantic Council in Washington.
"Britain is a major global actor. We have always been a tier one military power and we always will be a tier one military power," he added.
Williamson's comments come after Prime Minister Theresa May in June reportedly declined to commit to saying Britain would remain a "tier one" military power in the future, amid ongoing uncertainty about Britain's post-Brexit economy and international relationships.
In a speech largely aimed at convincing US counterparts that Britain remains a dependable partner despite the chaos surrounding Brexit negotiations, Williamson said that leaving the EU provided Britain with an opportunity to "redefine" its place in the world.
"In some ways, the European Union has limited our vision, discouraged us from looking to the horizon," he said. "Now we are being freed to reach further and aim higher. The UK Is determined to seize these new opportunities."
Williamson then met with US Defense Secretary Jim Mattis at the Pentagon.
Mr Mattis wrote to Mr Williamson this summer urging Britain, which already meets the 2% of GDP spending pledge for Nato members, to kick in more cash or risk being supplanted by France as America's closest military ally in Europe.
Mr Mattis said the letter was "meant as an additive effort in support of our allies."
Some observers in Britain suggested Mr Williamson had solicited the letter to add ammunition to his calls for more defense spending. Mr Mattis declined to say if Mr Williamson had asked him to write the letter.
"This is the normal collaboration, the normal consultation between allies is what this is," he said.