Argentina: abortion bill rejected but reforms could be introduced to the Criminal Code
Thursday, August 9th 2018 - 11:38 UTC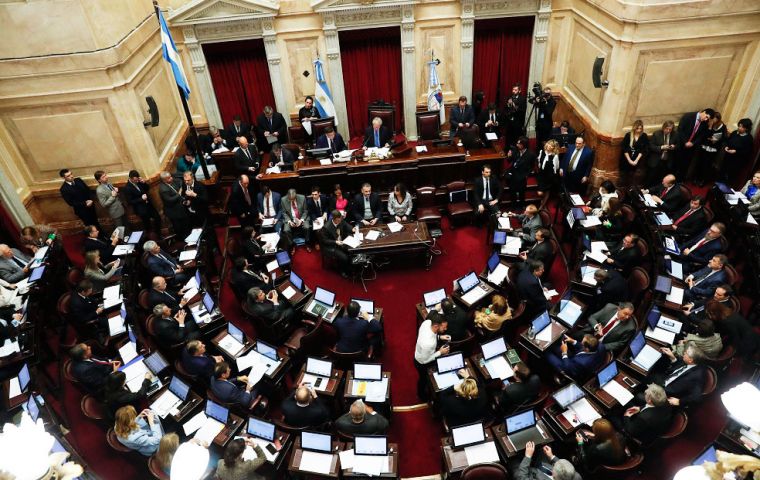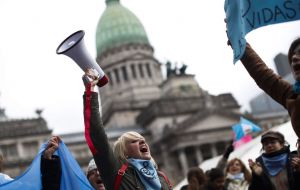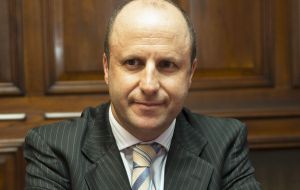 The Argentine Senate as was anticipated finally rejected a divisive bill that would have legalized elective abortion for pregnancies of up to 14 weeks. Thirty-eight senators voted against the legislation on Thursday following a debate that lasted more than 15 hours.
There were 31 votes in favor - falling short of the 35-vote majority needed for bills to pass - and two abstentions. The bill had originally been passed by Congress' lower house by a narrow margin in June.
The proposed bill provoked fierce debate in Argentina where the Catholic Church has great influence and demonstrations for and against the legislation have taken place frequently in recent weeks, including during the final debate.
Thousands under pouring rain followed the debate in the square next to Congress, divided in the "green camp" with green scarves and headbands, in support of the bill, and opposite, the "blue camp" the national flag's color, who rejected the controversial initiative. A wide cleared area between barriers separated the concentrations.
Despite strong feelings on both sides, the response to the results has been largely peaceful.
Although under Argentine congress procedure the initiative can't be presented until the next legislature, March first, a short cut apparently is in the way. A special commission has been working in reforming the Argentine Criminal Code, and sometime late August, early September is expected to deliver the bill to president Mauricio Macri. Codes are bills that need to be approved by Congress.
In effect, magistrate Mariano Borinsky, who heads the special commission advanced that the amended criminal code will not legalize or decriminalize abortion, but following a recent benchmark ruling from the Supreme Court, will make the procedure, conditions, and availability of the intervention more flexible. For example it introduces the term "mental health" and gives the courts more leeway to consider facts surrounding the decision, and also softens considerably possible sentences.