Justice denies request to close a northern state border with Venezuela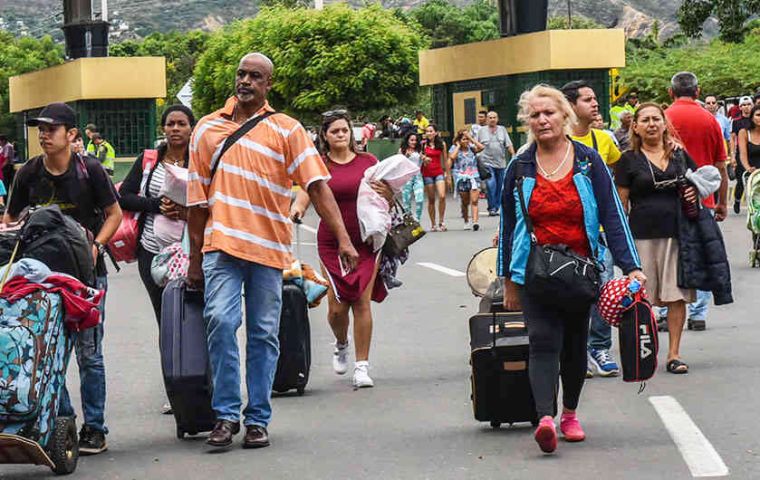 A judge on the Supreme Federal Court of Brazil denied a request by the regional government of Roraima to close the nation's border with Venezuela. Roraima is Brazil's northernmost state and its authorities claimed the persistent influx of Venezuelan immigrants has overburdened the state's public services.
Since Venezuela's economic deterioration and nationwide food shortages, Venezuelans have fled to neighboring countries in efforts to escape the crisis.
Earlier Tuesday a regional federal judge in Roraima ordered the border between Brazil and Venezuela closed while the Roraima state government made a similar request to the Federal Supreme Court.
In response, Minister Rosa Weber of the Federal Supreme Court denied the request by invoking international and local refugee/migrant law concerns as well as constitutional concerns.
Specifically, the judge cited Brazil's Federal Constitution, stating a closure of the country's border is a constitutional role reserved for the country's executive head of state.
To adhere to international agreements concerning humanitarian reception and freedom of movement, the judge made references to the UN Convention on the Status of Refugees, the Cartagena Declaration of 1984, the Declaration of Brazil and the Agreement on Border Health Cooperation.
Weber reasoned that humanitarian concerns should be taken into account in context of international and local humanitarian laws in order to facilitate the strengthening of economic, political, social and cultural integration of the peoples of Latin America.