Bayer confident glyphosate is safe for use and does not cause cancer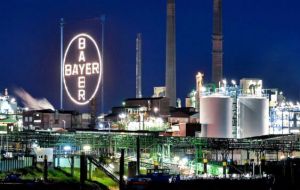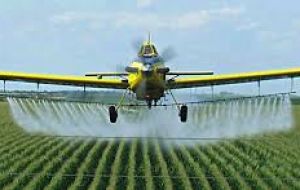 Pharmaceutical group Bayer has dismissed claims that an ingredient used in weed killers is carcinogenic. The German company, which owns agriculture giant Monsanto, says herbicides containing glyphosate are safe.
On Friday, Monsanto was ordered to pay US$ 289m damages to a man who claimed the products caused his cancer. A Californian jury said Monsanto should have warned users about the dangers of its Roundup and RangerPro weedkillers.
Bayer completed its US$ 66bn takeover of Monsanto in June.
A Bayer spokesperson said the two companies operate independently. In a statement the company said: "Bayer is confident, based on the strength of the science, the conclusions of regulators around the world and decades of experience, that glyphosate is safe for use and does not cause cancer when used according to the label."
The landmark lawsuit was the first to go to trial alleging a glyphosate link to cancer.
The claimant, gardener Dewayne Johnson, was diagnosed with non-Hodgkin's lymphoma in 2014. His lawyers said he regularly used a form of RangerPro while working at a school in Benicia, California. He is among more than 5,000 similar plaintiffs across the US.
Glyphosate is the world's most common weedkiller. The California ruling could lead to hundreds of other claims against Monsanto. The company said it intends to appeal against the verdict.
Glyphosate was introduced by Monsanto in 1974, but its patent expired in 2000, and now the chemical is sold by various manufacturers. In the US, more than 750 products contain it.
In 2015, the International Agency for Research on Cancer, the World Health Organization's cancer agency, concluded that glyphosate was "probably carcinogenic to humans". However, the US Environmental Protection Agency (EPA) insists it is safe when used carefully. The European Food Safety Authority (EFSA) also says glyphosate is unlikely to cause cancer in humans.
Last November 2017 EU countries voted to renew the license of glyphosate despite campaigns against it.