Brazil's development bank plans to sell US$ 2.6bn stakes in local companies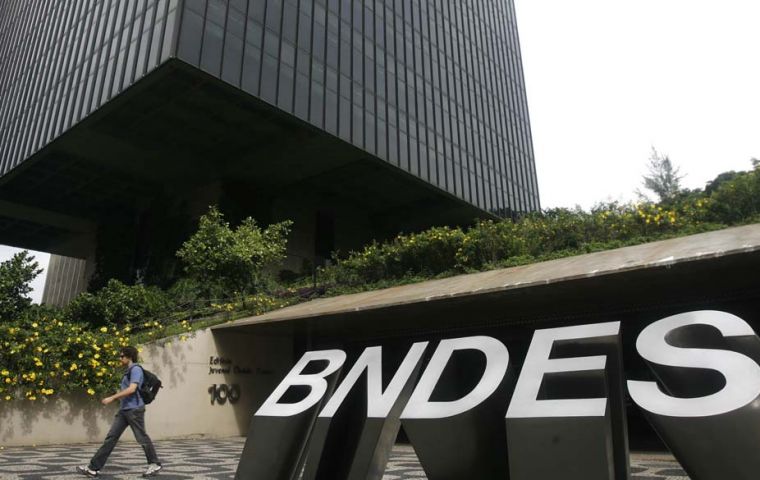 Brazil's development bank BNDES plans to sell up to 10 billion reais (US$ 2.6 billion) in stakes its investment holding company owns in local companies, a senior executive announced. Investment director Eliane Lustosa said the holding company BNDESPar has already sold 6 billion reais in stocks owned in Brazilian companies this year.
BNDESPar expects to receive around 8.5 billion reais for its stake after regulators in the United States, Europe, Asia and Brazil approve the deal. BNDESPar owns stakes in some of Brazil's largest companies, such as state-owned power holding company Centrais Eletricas Brasileiras SA, known as Eletrobras, meatpacker JBS SA and miner Vale SA.
Lustosa said BNDES is discussing with investment banks ways to sell its stakes through "structured transactions." Banks will suggest the most appropriate transaction for each asset, she added.
Lustosa said the bank has stakes in 300 companies and investments in 37 different funds managed by asset management firms.