UK embassy supporting program to help Brazil's energy goals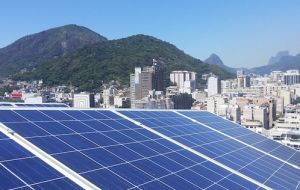 As part of the UK Government's Prosperity Fund, the British Embassy in Brazil is commissioning a study to assess various options for the governance structure of an Energy Centre to inform and support the Prosperity Fund Energy Program.
The proposal should identify operating models, outlining the functions and processes that will be undertaken, and recommendations on an effective governance structure, encompassing a Strategic advisory board and its Sub committees.
Brazil's economic growth is reliant on meeting its growing energy demand by 2030. Total energy demand is expected to increase 60% requiring an estimated cumulative investment of £365bn by 2030. However, regulatory and technological barriers and a challenging business environment can prevent Brazil from achieving its energy goals.
The British Embassy is developing a program to support and accelerate Brazil's low carbon energy transition. The program considers the importance of greater coordination between regulatory and technical solutions to address the key challenges to faster transition to low carbon energy.
The program contemplates the creation on an Energy Centre which will identify the synergies between regulatory and technological barriers and develop a clear and coordinated pathway for addressing them, creating opportunities in the energy market in the process. The program will work to develop evidenced based policy and regulatory recommendations and advocacy for change and pilot innovative technologies in the following priority areas:
Energy Regulations: Developing a competitive gas market; Decommissioning; Improving the environmental licencing process; Supporting a competitive supply chain; Bio fuels/Bio gas from waste
Green Energy Technology: Interconnectivity challenges of Integrating renewable energy into the main grid; Production of bio diesel and bio gas from waste; Smart Grids and Energy Storage.