Brazilian economy contracts 0.99% in second quarter because of truckers strike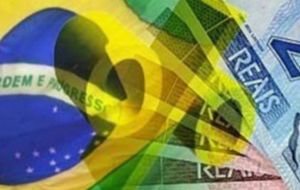 Brazil's economy contracted nearly one percent in the second quarter due to a truckers' strike, the country's Central Bank said on Wednesday. The nine-day strike that ended in late May caused fuel shortages, cut into food deliveries and backed up exports.
The Central Bank said Latin America's biggest economy shrank 0.99%. According to the bank, Brazil's Economic Activity Index rose 3.29% in June from the previous month, which saw a 3.28% drop. But it was not enough to close the quarter on a positive note.
The Economic Activity Index is a preview of the Gross Domestic Product. GDP figures for the second quarter are expected to be released at the end of the month.
Andre Perfeito, chief economist at Spinelli CVMC, a Sao Paulo-based investment firm, said the data released by the Central Bank was "very bad."
"It points to a second quarter GDP drop of 0.2% and to a 2018 GDP growth of just 1.1%," he said.