US/Mexico joint team in Chicago to target leaders and finances of drug dealers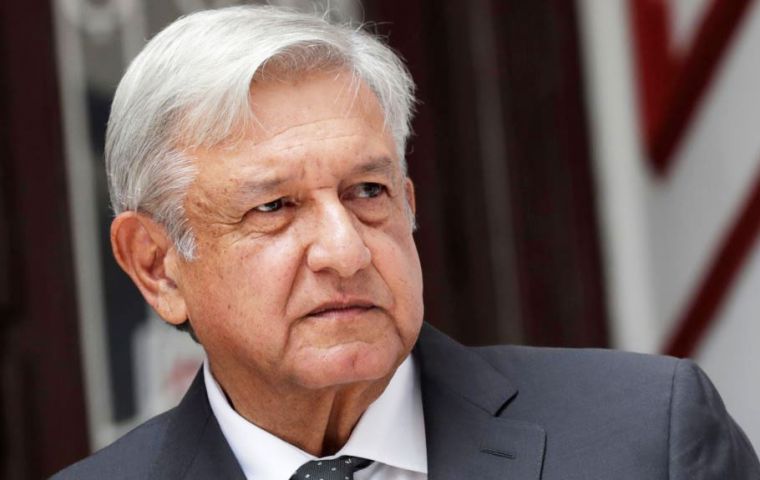 United States and Mexican law enforcement authorities will set up a joint team based in Chicago targeting the leaders and finances of drug cartels that ship opioids into the United States, aiming to stanch a spike in overdose deaths, officials said on Wednesday.
The announcement of a fresh effort at co-operation on security issues comes at a time of strained relations between the two neighboring countries and around four months before President-elect Andres Manuel Lopez Obrador, a nationalist, is due to take power in Mexico.
Lopez Obrador has vowed to shake up Mexico's war on drug cartels and wants to rewrite the rules, aides have said, suggesting negotiated peace and amnesties rather than a hard-line strategy that critics say has only perpetuated violence. He has also said he wants to reset relations with the United States, which have been rocky since Donald Trump became U.S. president.
"We are sure the next president of the republic will be willing to collaborate in the fight against organized crime," Felipe de Jesus Munoz Vazquez, Mexico's deputy attorney general for the specialized investigation of federal crimes unit, told a joint U.S.-Mexican news conference in Chicago.
There was no immediate comment on Wednesday from Lopez Obrador's team, but his future security minister Alfonso Durazo has said all co-operation agreements between the two countries will be reviewed. That includes the decade-old US$2.9 billion Merida Initiative that directs aid from U.S. agencies to Mexico to fight organized crime and drug trafficking, said Durazo earlier this month.
Lopez Obrador wants to refocus aid to social and economic projects, he said.
Targeting cartel finances was key in stopping the flow of drugs because "the sole purpose of these entities is one thing and one thing only - money," said Anthony Williams, chief of operations for the U.S. Drug Enforcement Administration, on Wednesday.
Mexico remains the principal highway for cocaine to the United States and has become the top source of heroin, which is fueling a surge in opioid addiction in the United States. It is also a major supplier of methamphetamines.
Chicago Police Superintendent Eddie Johnson said Mexican cartels were responsible for much of the illegal drugs flowing into the nation's third-largest city, which has been plagued by gang violence and shootings.