Cruise passenger rescued after ten hours in the Adriatic Sea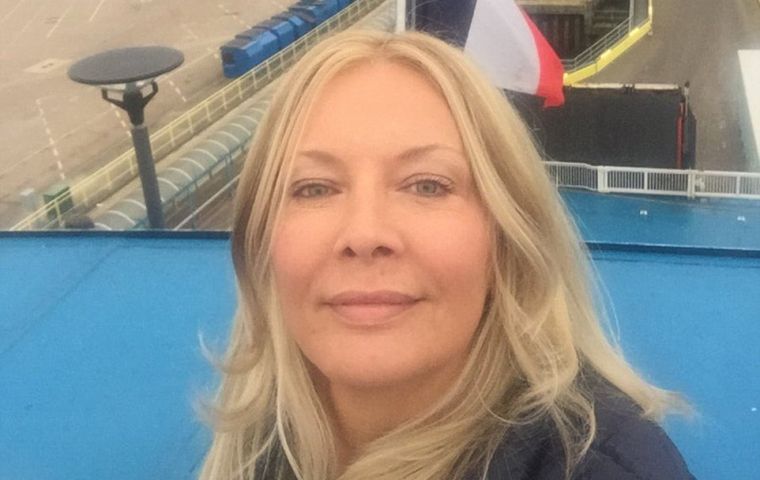 The identity of a British woman who miraculously survived 10 hours in the Adriatic Sea after falling from a cruise ship has been revealed. Kay Longstaff, 46, fell into the sea from the Norwegian Star. Passengers claim Ms Longstaff returned to deck after a night of drinking to retrieve her passport and handbag, before tumbling overboard.
She fell from the 92,000-ton cruise ship about 95 kilometers off Croatia's coast shortly before midnight on Saturday (8am AEST).
The 46-year-old told Croatian television she was "lucky to be alive". Ms Longstaff's yoga fitness, and singing to distract her from the cold, is believed to have assisted in her survival.
A desperate search was launched and the Croatian Coast Guard patrol ship "Cavtat" and a PC-9 search plane were scrambled to save the woman. Ms Longstaff was found swimming in the water on Sunday morning not far from where she was believed to have fallen.
Speaking after the incredible rescue, she said: "I fell off the back of the Norwegian Star and I was in the water for about 10 hours. These wonderful guys rescued me."
A hospital official confirmed: "The British woman (was) brought to the hospital and her life is not endangered."
Croatian authorities are set to examine CCTV footage from the ship said it still remains unclear whether the woman accidentally fell into the water.
David Radas, the spokesman from Croatian Ministry of Maritime Affairs said "It is still not confirmed whether the British woman has fallen off or jumped from the cruising ship. Norwegian Star will examine their CCTV cameras."
A spokesman for the cruise company said: "A report was made that a guest aboard Norwegian Star had gone overboard while the ship was returning to Venice.
"As soon as the report was made the ship began a search and notified the appropriate authorities. The ship will be delayed on her return to Venice."
The incredible rescue comes just two months after a 33-year-old man was rescued after falling from the Norwegian Getaway. The man spent 22 hours treading water 45 kilometers north west of Pinar del Rio, Cuba.
"It was nothing short of miraculous," Christine Duffy, president of Carnival Cruise Line, said in a statement at the time. The man was found in a stable condition after he was found by another passing cruise ship.