Macri to report Venezuelan government to the International Criminal Court
Tuesday, August 21st 2018 - 08:40 UTC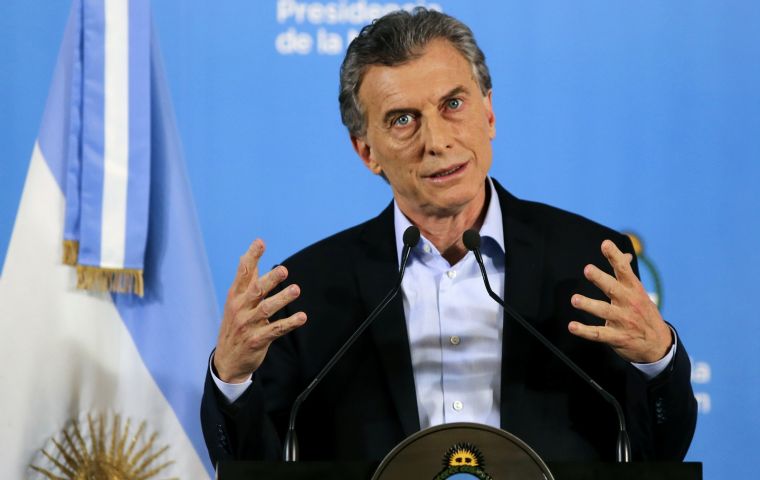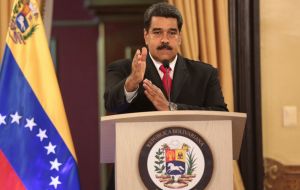 Argentine President Mauricio Macri plans to report Venezuela's government to the International Criminal Court at The Hague for alleged crimes against humanity, according to an interview broadcast on CNN's Spanish service on Sunday night. Macri said he would seek to refer populist President Nicolas Maduro's government "in the coming weeks", and that he had the backing of the presidents of Colombia, Chile and Paraguay.
"For me, there is no doubt: In Venezuela, human rights are systematically violated by steamrolling the opposition and everyone. There is a growing sense that we need to take more forceful action," he said, according to a transcript of the interview carried by Miami's Nuevo Herald, in which CNN interviewer Andrés Oppenheimer has a column.
"Maduro has not changed at all. I am not optimistic in the short term of what is going to happen in Venezuela," Macri added.
His comments came as Maduro announced a single exchange rate pegged to his government's petro cryptocurrency, effectively devaluing it by 96% in a move economists said would fan hyperinflation in the chaotic country.
As tens of thousands of Venezuelans have fled to neighboring countries, there have been anti-immigrant riots in Brazil, and Ecuador and Peru have moved to strengthen their borders.
The U.N. human rights office has already sent a report on Venezuela to the ICC whose prosecutor opened a preliminary inquiry into alleged violations in February.
The report said that Venezuelan security forces suspected of killing hundreds of demonstrators and alleged criminals since 2015 enjoy immunity from prosecution, indicating that the rule of law is "virtually absent" in the OPEC member.