OAS Observation Mission Visits Brazil ahead of October elections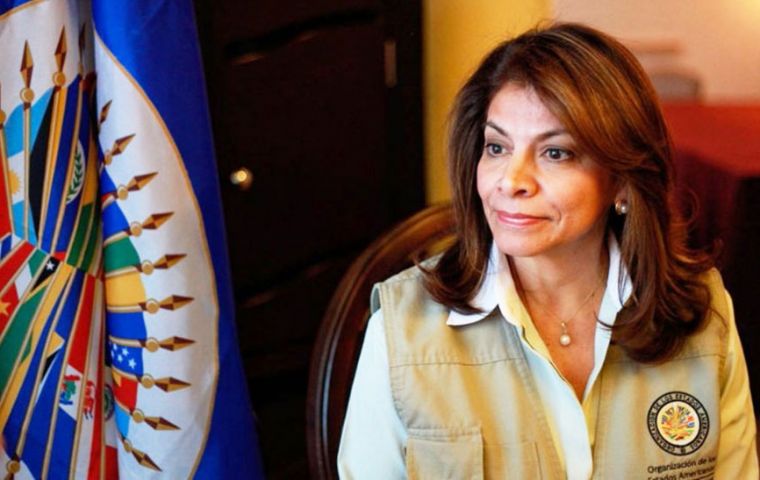 The Chief of the Electoral Observation Mission of the Organization of American States (EOM/OAS) to the October 7 general elections in Brazil, the former President of Costa Rica Laura Chinchilla, arrived in Brasilia to learn about the advances made in the organization of the election. This is the first time that the OAS has observed an electoral process in Brazil.
In the context of this preliminary visit, the Chief of Mission is scheduled to meet with the President Michel Temer in Planalto Palace. On Thursday she will sign with the Foreign Minister Aloysio Nunes Ferreira the Agreement on the Privileges and Immunities of the OAS observers for the October 7 elections.
Moreover, the OAS delegation will hold meetings with the various actors in the electoral process, including authorities from the Superior Electoral Tribunal, political parties and candidates, representatives of the Prosecutor's Office and members of the Supreme Federal Tribunal, among others.
The OAS Electoral Observation Mission will begin its deployment at the end of September and will be composed of experts in electoral organization and technology, campaign financing, political participation of women, electoral justice, media and participation of indigenous and afro-descendant populations.
The Mission will also include regional coordinators and observers that will deploy throughout the national territory to observe the development of the elections.
Since 1962, the OAS has deployed more than 255 missions in 27 countries of the region with the objective of supporting the efforts of member states to improve the organization and administration of their electoral processes. Brazil is the 28th country to receive an Electoral Observation Mission of the hemispheric Organization.