Argentine economy expected to contract 1% this year and rebound 1.5% in 2019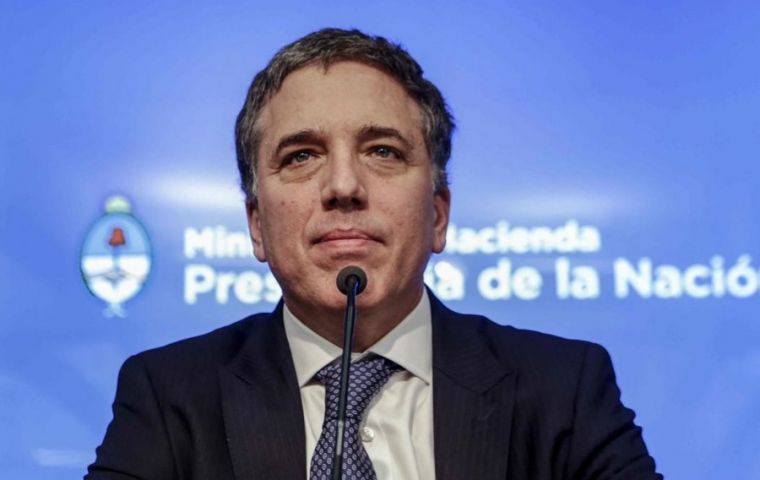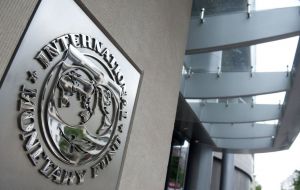 Argentina's economy is expected to contract 1% in 2018, but grow by at least 1.5% next year, Minister Nicolas Dujovne told reporters on Monday. Dujovne said the government was maintaining its fiscal deficit target of 2.7% of GDP for full-year 2018. The government also expects a current account deficit of 3% of GDP in 2019, he said.
Argentina has asked the International Monetary Fund (IMF) to release US$3 billion of the previously agreed US$50 billion standby financing in September, Dujovne added.
Argentina has also asked the IMF to waive a part of the plan to repurchase non-transferable Treasury notes, a request Dujovne said he expects the fund to grant.
Under the IMF deal, the Treasury would have raised US$ 3.125 billion quarterly from markets - for a total US$ 15 billion by the end of 2019 - to repurchase the notes from the central bank, giving the bank funds to reduce its stock of short-term debt, known as Lebacs.
"That plan for the repurchase of non-transferable notes generated uncertainty" in the market, Dujovne said.
A run on the country's currency, exacerbated by unease in emerging markets globally, caused the value of the peso to plummet almost 40% so far this year. The currency ended last week at an all-time low of 30.85 per dollar.
Economic activity in June was down 6.7% year-over-year, the worst reading since July 2009, and the latest indication that the country is heading toward a recession. The drought that parched Argentina's vital agricultural sector earlier this year will cost the country a total of two percentage points of GDP, Dujovne said.
In recent weeks, the previous administration has been accused of accepting bribes for public works contracts. "The corruption scandal will generate difficulties in the private sector, which will affect growth," Dujovne underlined.