S&P places Argentina credit ratings under review
Saturday, September 1st 2018 - 09:27 UTC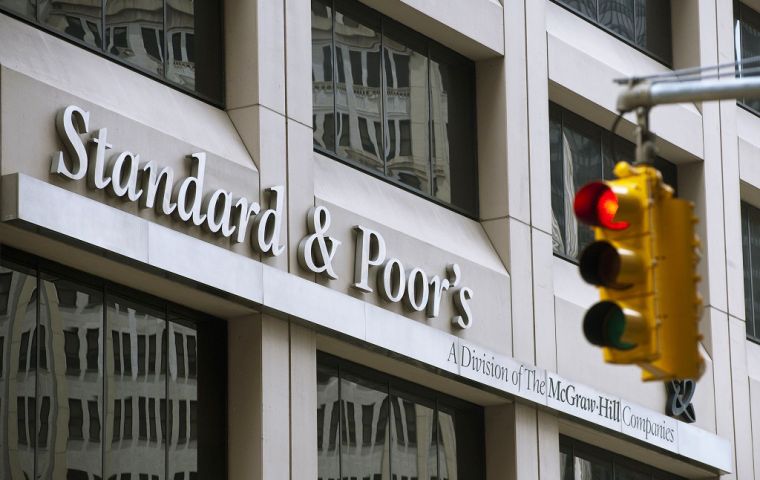 S&P said on Friday it may lower Argentina's long-term foreign currency rating from its current B+ grade, which is four notches below investment grade -- and on par with Turkey, Greece and Fiji. The ratings company cited the risk of worsening creditworthiness and exchange rate volatility as potential threats to the economic adjustment measures undertaken by Mauricio Macri's administration.
"Recent pressure on the Argentine currency could jeopardize the effective implementation of economic adjustment measures, absent further steps to boost investor confidence," S&P said in the statement.
Still, Macri's commitment to stabilizing South America's second-largest economy through difficult austerity measures, such as a US$ 50 billion credit line from the IMF, should help maintain the government's access to capital markets, which the nation had been locked out of for more than a decade.
After tumbling a world-leading 50% this year, Argentina's peso stabilized on Friday, following a series of steps by the Macri administration.
The central bank raised its benchmark interest rate to a world-high 60% on Thursday. A day earlier, Macri made a surprise appeal to the IMF, seeking to expedite payments under the record US$ 50 billion credit line agreed in June.
The Fund looks set to oblige, saying that high-level talks will begin Tuesday with the aim of "rapidly" submitting a revised lending plan to the IMF board.