UK Pavilion at Uruguay's main agro show; Falklands with a promotion stand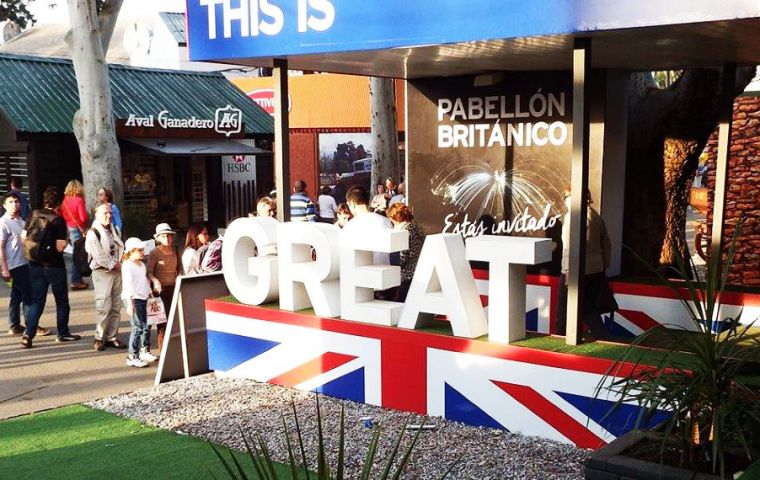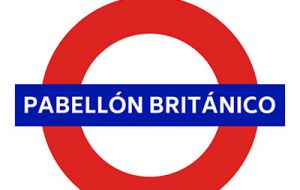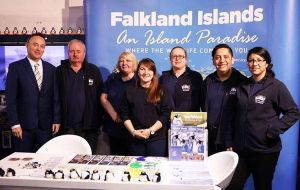 The British Embassy will be part of Uruguay's most important agricultural event, focused on business, culture, education, food and entertainment, as well as promoting the Falkland Islands. For the fifth consecutive year, the British Embassy in Montevideo takes part in Expo Prado, with a renewed pavilion that invites visitors to explore London's Underground.
In the Tube Station visitors will find many British companies or Uruguayan companies with strong bonds with the United Kingdom, such as:
• Berkshire Polo Club – women and men's apparel
• FCR-DAS – a company that specialises in quality management certifications
• Doulton – water filters
• Stannah – stairlifts
• JCB – leading company in construction machinery
• Tienda Inglesa – supermarket chain which will be selling products from their Great Britain Week
• MINI and Land Rover – renowned automobile brands that will be showcasing their latest models
• Carr's Supplements: animal nutrition company with over thirty years of experience
The traditional English pub, Craft Beer Pub, will be offering typical British beer and will have different activities in the evening: from pub games to live shows. The Tea House, this year hosted by Natural Foods, will be serving delicious meals throughout the day, including the classic 'Five o'clock tea'.
The Falkland Islands will have their place in the Pavilion, represented once again by a private delegation that will continue to develop commercial and cultural ties with Uruguay, besides promoting tourism and agriculture.
On Tuesday 11 September at 4:00pm, Daniel Pereira, a Uruguayan Agro-Engineer who works for the Falkland Islands Department of Agriculture will give a conference about the development of the ovine sector.
Two British universities renowned for their agricultural courses will be present at the pavilion to talk about their programs in this area.
Harper Adams is the leading university specializing in development of food production, processing, animal sciences, engineering, soil management and sustainable businesses. Its aim is to establish bonds with academic entities, companies and institutions from the Agricultural sector to promote exchange with United Kingdom.
Royal Agricultural University (RAU) was the first English speaking agricultural university in the world. Since 1842, it has been world-leading in agricultural education offering programs related with agriculture, zoo techniques, business, environment, equine science, farm administration, food, real estate and land administration. All their programs are designed to satisfy the market's needs locally and internationally and it is proud to have employment rates of over 90% for its postgraduate alumni.
Also in the educational area, Education First will be promoting its English courses in different cities across the United Kingdom.
To know more about the UK, its educational offer and, specifically, about the Chevening Scholarships to study a Masters Program, the Embassy will host a conference on Saturday 15 September at 5:00pm. Also, in line with the commemoration of the 100th anniversary of Female Vote in the UK, there will be a panel about women's role in the agro industry on Thursday 13 September from 9:00am to 11:00 am.
Finally, this is the third year the Embassy is supporting HackathonAGRO, a competition where multidisciplinary teams made up of entrepreneurs, academics and agricultural experts join forces with the sole aim of resolving challenges that the Uruguayan agricultural sector faces through the use of technology. The winning team will travel to London to participate in an agri-tech conference.