Argentina/IMF discussions continue this Wednesday; strong support from Trump
Wednesday, September 5th 2018 - 07:30 UTC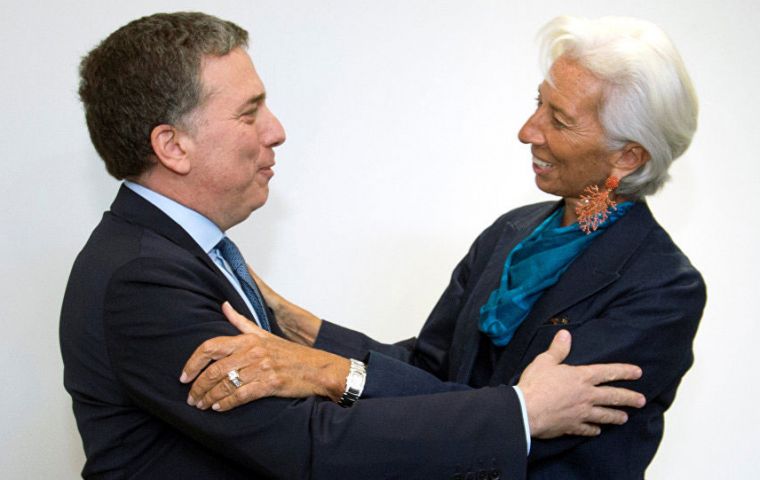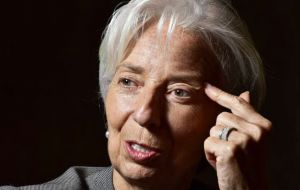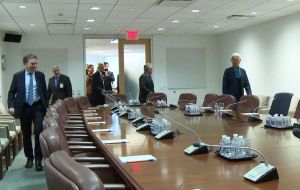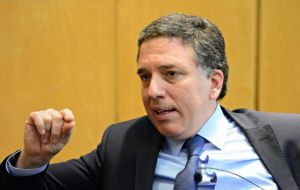 Argentina "made progress" on Tuesday in talks with the International Monetary Fund aimed at securing an accelerated disbursement of a US$50 billion loan it hopes will calm its debilitating economic crisis.
IMF Managing Director Christine Lagarde said she and Argentina's Finance Minister Nicolas Dujovne held "discussions about how the Fund can best support Argentina in the face of renewed financial volatility and a challenging economic environment."
Lagarde said talks would continue on Wednesday, aiming to reach "a rapid conclusion to present a proposal to the IMF Executive Board," during the second half of the month.
Dujovne said it was too early to "give figures when we're in the middle of discussions with authorities."
Earlier, US President Donald Trump expressed "strong support" for Argentina, whose President Mauricio Macri has announced plans to slash the country's bureaucracy and raise taxes on exports to calm battered financial and currency markets and get the economy back on an even keel.
"I have confidence in President Macri's leadership, and I strongly encourage and support his engagement with the International Monetary Fund to strengthen Argentina's monetary and fiscal policies to tackle the country's current economic challenges," Trump said in a statement after speaking with Macri for fifteen minutes.
Trump's backing for Macri is important because the United States is the largest member on the IMF's 24-member executive board, which would need to approve any new agreement with Argentina.
Previous to the IMF talks, Dujovne met with US Deputy Treasury Secretary for International Affairs, David Malpass, who also expressed support of president Macri's efforts and reforms.
The peso has lost half its value against the dollar this year, hampering government efforts to get inflation under control. Argentina has already used a first US$ 15 billion tranche of the three-year line of credit agreed in June, mainly to prop up its currency.
"Failure to secure further IMF funding or fiscal slippage before large debt repayments due in November would make default a very real possibility," said Capital Economics in a note.
Andres Abadia of Buenos Aires consultancy Pantheon said Argentina's austerity measures "should be seen as a positive, but market confidence in Argentina remains fragile."
The Washington talks come a day after Macri announced he is slashing the number of government ministries by half and restoring a tax on booming grain exports to bring deficits under control.
The move signaled the abandonment of a gradualist approach to reducing inflation by the market-friendly president, who was elected in 2015. "We must move a lot faster," Marci said in a televised address.
Macri, a center-right politician elected on a commitment to economic reform, appealed to rich exporters to do their bit. "We know that this is a bad tax, but I have to ask them to understand that it is an emergency and we need their contribution".
At the current exchange rate, the move would put an extra US$ 7.1 billion in state coffers.
Argentina has already pledged to cut its budget deficit to 1.3% of GDP in 2019, but at a press conference prior to leaving for Washington on Monday, Dujovne said it would go further next year and eliminate its primary deficit -- its borrowing needs before debt servicing.