Falklands 2017/18 budget had an operating surplus of £38 million
Wednesday, September 5th 2018 - 07:55 UTC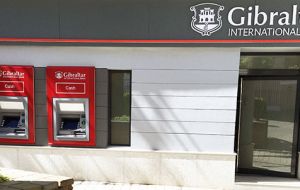 The Falkland Islands Government operating surplus of £38 million for 2017/18 was driven primarily by favourable Corporation Tax receipts. The original budgeted deficit in my view led the former Legislative Assembly to be over cautious in their demands leading to unnecessary thrift in some areas, according to MLA Roger Spink, who is head of the Government Services Portfolio of the Assembly.
In an article published in the Gilbert House News, MLS Spink says a great deal of effort has been taken to more accurately forecast our income in the 2018/19 year which has enabled this Assembly to have a more ambitious approach to the level of services we supply and capital projects we embark upon. When the main tax receipts are received towards the middle of the financial year we will get an idea of how accurate our estimates have been and we should be able to refine our forecasting for future years.
A significant portion of the 17/18 capital programme is being carried over into the 18/19 financial year. It is likely with the length of time it takes to get major projects underway including the ability of the private sector to carry out the work, there will be a shortfall this year but if projects are at least commenced the funds will be in place for completion.
As major projects get underway the rates of capital spend and activity in the economy will accelerate.
The Housing needs analysis is taking longer than expected following the release of plots on Sappers Hill we will be reviewing the Joint General Mortgage Scheme as suggested in the last paper in 2013 to see if this can assist further with encouraging home ownership.
The electricity unit price calculation prepared by PWD will be reported in the open section of Standing Finance Committee on a routine and timely quarterly basis. This will allow the public to see what costs are charged and we can be transparent in the treatment of some difficult issues such as the interim power generators which Members may feel should be treated in a different manner to previous capital additions.
In the Chief Minister of Gibraltar's budget address 2018 he mentioned the Gibraltar International Bank (GIB) which they created to deal with some of the retail banking challenges their community faced. He outlined that operating at arm's length from Government the GIB has grown beyond their expectations
"And it is already spreading its wings beyond our shores and helping provide Banking Support to some businesses in the Falkland Islands that are struggling to obtain banking services and have approached GIB to assist.
"We should explore further ways in which we could co-operate over a range of areas with our friends in Gibraltar to the benefit of both our communities".