UK voters support for Remain in the EU at its highest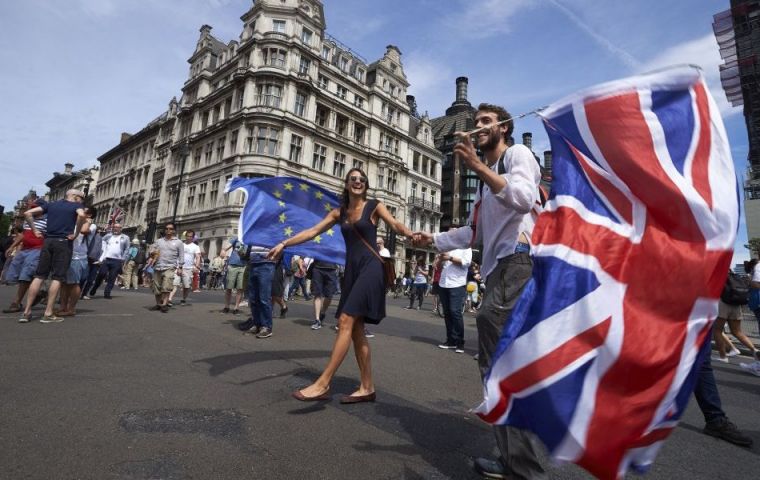 Data released in an academic-led report on Wednesday shows that 59% of UK voters would now vote to remain in the EU, versus 41% who would vote to leave.
That finding, published by research bodies NatCen and The UK in a Changing Europe, is the highest recorded support for Remain in a series of five such surveys since the 2016 referendum.
The small caveat is that the panel of those surveyed voted 53 percent in favour of Remain in the original vote - five percentage points more than the electorate as a whole. But that would still represent a six-point swing in voting intentions.
One survey does not make a trend but this could be the clearest indication yet that a change of public mood is taking place.