Argentina organizing to become a leading exporter of natural gas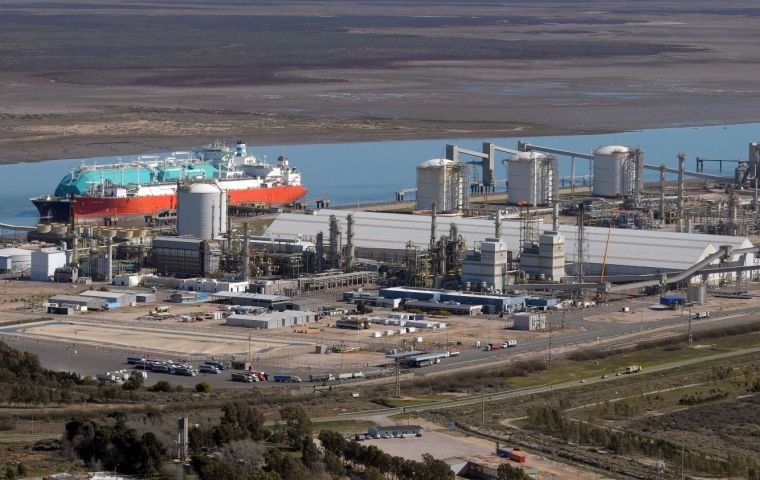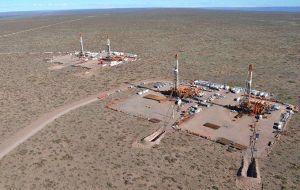 Argentina's biggest natural gas transporter, Transportadora de Gas del Sur, and Texas-based Excelerate Energy, signed on Monday a memorandum of understanding to evaluate building the country's first liquefaction plant, as rising natural gas production fuels export prospects.
TGS and Excelerate will consider putting the facility in Bahia Blanca, a port city in southern Buenos Aires province, they said in a joint statement. They plan to complete the study by the end of the year, when the companies will share it with government and industry leaders to decide their next steps, they said. Neither TGS nor Excelerate specified if the facility would be for floating or onshore liquefaction.
Excelerate already supplies the two floating storage regasification units Argentina has for importing LNG -- one in Bahia Blanca and the other in Escobar, up the Parana river from Buenos Aires.
The idea is to, at first, use the facility during the summer to export gas, helping to underpin the production growth of Vaca Muerta, the country's biggest shale play, the companies said.
Production from the play is surging, helping to offset declines in maturing conventional fields. From January through July, 2018, gas production rose 4.9% to an average of 128 million cubic meters/d from the year-earlier period, led by a 150% increase in shale gas and 8.5% in tight gas, according to the latest Energy Secretariat data.
Producers have expressed concern that without increasing demand -- the country consumes an average of 140 million cu m/d -- the production growth could stall, forcing them to shut wells in the summer and reopen them when demand rises again in the winter.
The first step is to reduce gas imports, which averaged 32 million cu m/d, divided 60:40 between Bolivian pipeline supplies and LNG. The next step is to export. The government has negotiated a return to exporting by pipeline to Chile, starting this month.
Chile had imported up to 20 million cu m/d in the late 1990s and early 2000s, but Argentina reneged on its contracts after its production began dwindling in 2004, leading to shortages and a surge in imports.
Other options for export are Brazil and Uruguay, which have pipeline connections and used to import. But to really exploit the potential of Vaca Muerta, analysts and executives have said Argentina must target the global market.
Javier Iguacel, the country's energy secretary, has said Argentina could export about as much as Australia, the second-biggest exporter of LNG in the world. Iguacel has forecast a surge in gas production to 400 million cu m/d in 2030, making it possible to export 185 million cu m/d. Of the exports, about 120 million cu m/d will be on the LNG market, his forecast shows.
The first step for TGS and Excelerate will be to review the commercial and technical viability of exporting gas during summer.
Gas demand tumbles during the Southern Hemisphere's warmer months of October to April, hitting a low between December and March as warm weather reduces home heating demand.
"This project will significantly improve Argentina's ability to maximize the use of local resources by making the development of shale gas production more predictable while reducing overall LNG import costs," Daniel Bustos, Excelerate's commercial director, said in the statement.
The summer exports would put Argentina in a position to capture a surge in winter demand in the Northern Hemisphere, potentially allowing them to sell at a more competitive price into Asia or Europe.
TGS began preparing for the potential exports earlier this year by starting a US$ 800 million project to build a pipeline to handle the increasing gas production from Vaca Muerta. The pipeline will double transport capacity out of the Neuquen Basin, the southwestern home to Vaca Muerta.