UK economy outperforms boosted by services and construction sectors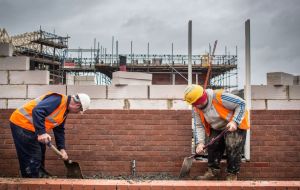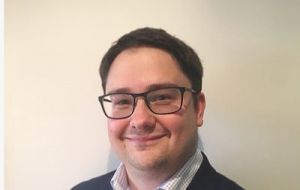 The United Kingdom economy bounced back in July as the services sector rebounded and construction output reached a record high. The Office for National Statistics (ONS) said the economy expanded 0.3% in July, while gross domestic product (GDP) rose 0.6% on a three-month basis.
Economic growth was bolstered in part by the UK's dominant services sector, which grew 0.3% month on month thanks to activity in the professional, scientific and technical industries.
On a three-month basis, the services sector grew by 0.6% on the back of a rise in retail and wholesale trading, bolstered by growth in food sales during the World Cup and hot weather.
Construction also performed strongly, jumping by 0.5% in July on the back of stronger than usual growth in house building for this time of year. It sent construction output to a record high, with the sector growing 3.3% on a three-month basis.
The pound was positive on the news, up 0.15% on the US dollar to trade at 1.293, and rising 0.2% versus the Euro to 1.118.
Office for National Statistics' head of GDP, Rob Kent-Smith said: "Growth in the economy picked up in the three months to July.
"However, production fell back, with manufacturing again slipping a little while energy generation and supply fell due to reduced demand.
"The dominant service sector again led economic growth in the month of July with engineers, accountants and lawyers all enjoying a busy period, backed up by growth in construction, which hit another record high level."
A 0.2% contraction in manufacturing dragged on production growth, which was up just 0.1% in July. The agricultural sector also shrank 0.1%.
However the latest release could set the stage for a surprise interest rate rise by the Bank of England this Thursday, although the Brexit timetable situation is also relevant involving any major decision.