South Korea interested in becoming associate member of the Pacific Alliance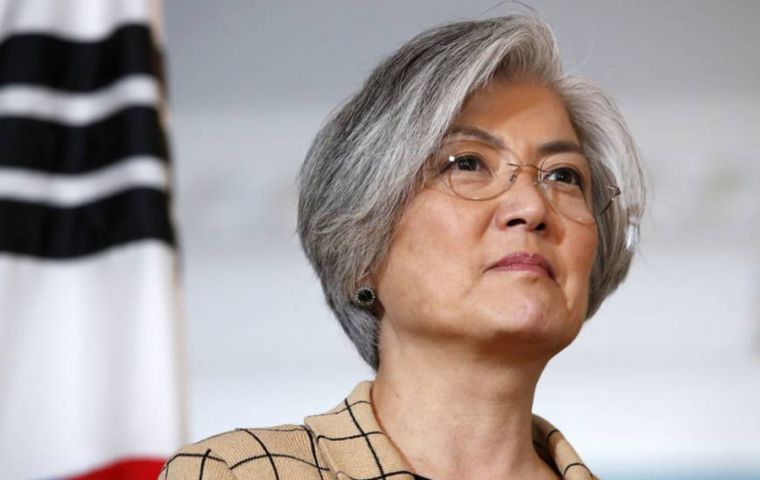 South Korea and Chile agreed on Wednesday to bolster substantive bilateral partnerships in various sectors on the basis of their free trade agreement (FTA). Korean foreign minister Kang Kyung-wha and his Chilean counterpart Roberto Ampuero held talks on the sidelines of a regional meeting of the World Economic Forum (WEF) in Hanoi, according to Kang's ministry.
Chile expressed support for South Korea's bid to become an associate membership of the Pacific Alliance trade bloc. It's composed of Chile, Colombia, Mexico and Peru and accounts for 38% of GDP and 50% of trade in Latin America.
Chile was South Korea's first FTA partner -- their agreement was signed in 2003.
Kang and Ampuero also reaffirmed plans to strengthen cooperation, especially in infrastructure, ICT, the Antarctica and health care.
With regard to the APEC summit to be held in Chile next year, Ampuero asked South Korea to play a constructive role by making use of its experience and technology.
Kang briefed him on current security conditions on the Korean Peninsula and requested continued support for denuclearization and peace efforts.