Brazilian markets and currency ended the week higher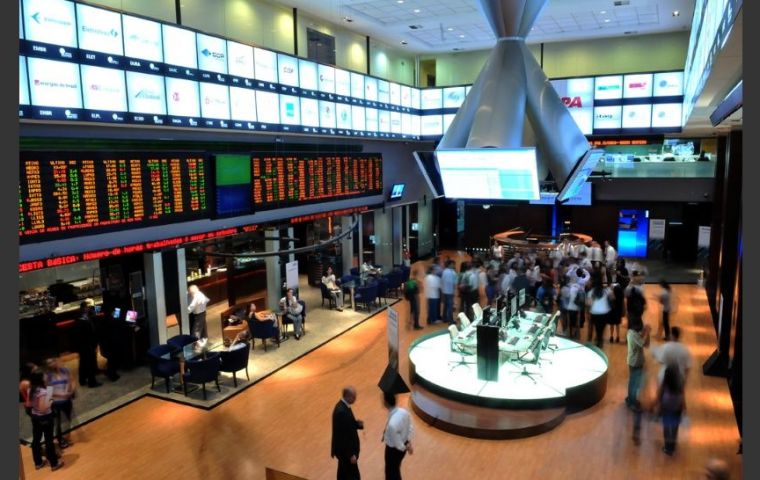 Brazilian markets ticked higher on Friday, bolstered by a new presidential election poll, sending the benchmark Bovespa index up more than 1% as the country's currency, the real, gained about 0.78%.
The market movement followed a private poll by XP Investimentos that still put far-right candidate Jair Bolsonaro comfortably ahead in the first round, but had a four-way tie for runner-up, including market-favorite Geraldo Alckmin.
Bolsonaro and his runner-up are expected to compete in a second round of voting following the vote on Oct. 7.
Still, there was caution on Friday in the lead-up to the release of yet another electoral poll, this time by Datafolha, considered the gold standard in electoral polling in Brazil, that was finally released only after the markets close.
While Brazil's Real was up on Friday, making up some of Thursday's losses when the currency closed at an all-time low, the rest of the region's currencies were down against the dollar, particularly the Argentine and Chilean peso.