A no-deal exit from the EU would deliver a "hammer blow" to the British economy says head of CBI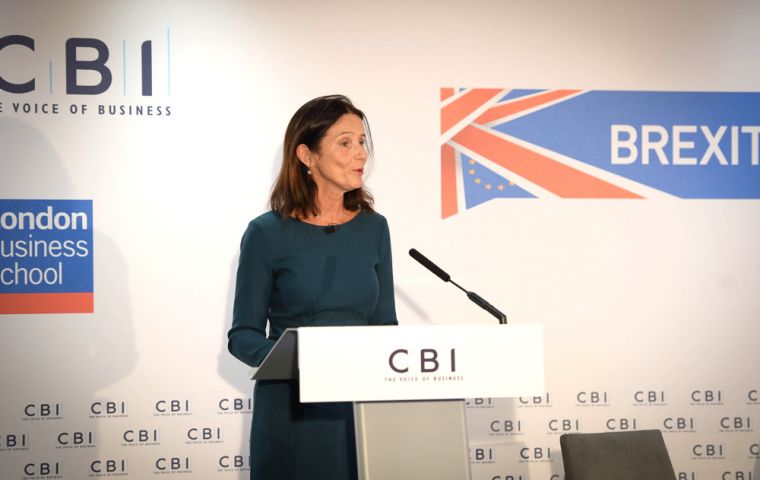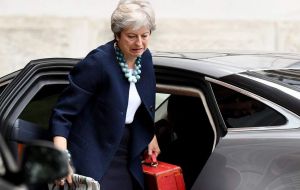 A no-deal exit from the European Union would deliver a "hammer blow" to the British economy, the head of the CBI has warned. The business body's director general Carolyn Fairbairn said the country should get behind Prime Minister Theresa May's Chequers proposals as a blueprint for a Brexit deal.
She warned against "throwing everything up in the air" by tearing up Chequers and seeking an alternative solution at this late stage in negotiations, with fewer than 200 days to go to the scheduled date of Brexit in March 2019.
Speaking on BBC Radio 4's Today program, Ms Fairbairn said; "I'm afraid that this is happening in the here and now, so the urgency of stepping back from the cliff-edge is growing daily.
"The hammer blow to our economy would be enormous and I think many smaller businesses can't properly prepare and that just doubles the potential impact if we go over that cliff. We have to have a deal."
In an apparent rebuff to Brexit Secretary Dominic Raab's claim that firms such as John Lewis have been using EU withdrawal as an excuse for poor performance, Ms Fairbairn told Today: "They have not.
"They have actually been getting on with things and what we need now more than anything else is confidence from our politicians in business. The world is watching, and we need that confidence to come from politicians on all sides."
Ms Fairbairn said last week's documents setting out Government preparations for a no-deal Brexit made "tough reading" for businesses, who were faced with the prospect of additional bureaucracy and barriers to trade.
"What they show more than anything else is the sledgehammer that would hit our economy if we went over that cliff," she said.
Ms Fairbairn said: "The thing I think we can hang on to now is that we have the beginnings of a framework for a plan. The withdrawal agreement is 80% there – we now need all diplomacy to focus on the Northern Ireland border.
"The Chequers proposal has much of what our economy needs. It delivers frictionless trade – that is vital. "We have the beginnings of a blueprint. Let's work with that".
"I think that what we are hearing from the European Commission and from (EU chief negotiator) Michel Barnier is a welcome for the Chequers proposals," she said. "They want to build on it."