Argentine Peso recovers on an IMF support message and budget presentation to Congress
Tuesday, September 18th 2018 - 06:56 UTC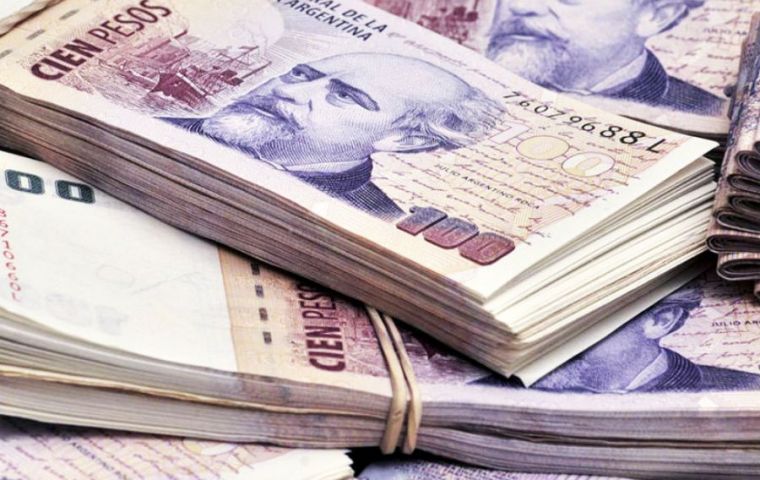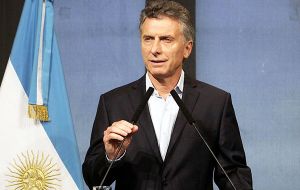 Argentina's battered Peso currency inched higher and the risk of its bonds defaulting declined after the government unveiled its budget plan and the IMF said "important progress" had been made on revamping the country's standby loan agreement.
The peso rose 0.76% to close at 39.57 to the US dollar and country risk tightened by 10 basis points after the government released its 2019 budget proposal, which pledges to erase the primary fiscal deficit next year. The deficit is expected at 2.6% of GDP this year.
The budget bill projects an average exchange rate of 40.1 pesos to the dollar in 2019. It forecasts an economic contraction of 2.4% this year and 0.5% in 2019.
The currency has lost more than half its value against the dollar so far this year as confidence collapsed in Argentina's ability to make its 2019 debt payments. But market sentiment has improved in recent days.
President Mauricio Macri's budget bill aims to use increased taxes on exports as well as spending cuts to bring about fiscal equilibrium, a formula that some analysts say could get the country through next year without major disruptions.
Cuts have already sparked protests and relying on them alone would likely heap political pressure on Macri as he heads into his October 2019 re-election campaign.
The business community is expected to reluctantly accept the export tax hikes as the price of keeping Macri, a free-market advocate, in power.
The JPMorgan Emerging Markets Bond Index Plus (EMBI+), which measures the perceived likelihood of default against safe-haven US Treasury bonds, pegged Argentina at a spread of 651 basis points on Monday, 5 points tighter than on Friday, and more than 120 tighter than 773 at the start of the month.
The budget goals are being worked out with the International Monetary Fund, which is revamping Argentina's standby financing deal.
"Important progress is being made toward strengthening Argentina's economic policy plan, supported by a stand-by arrangement with the IMF. We are working hard to conclude these staff-level talks in short order and present a proposal to the IMF executive board," the IMF said in a statement.
Achieving a zero deficit will not come from spending cuts alone. "A big component of the proposal will be tax increases concentrated on the export sector," economist Gustavo Ber said. "This can be advantageous from the point of view of generating a financial calm that is the tip of generating a greater expectation of economic recovery, which is where social pressures come from," Ber said.
But fiscal belt-tightening items included in the budget bill will not be easy for Macri to implement ahead of his expected re-election bid, with inflation also pressuring wages. The government expects consumer prices to rise by 42% this year and 23% in 2019.