Apple pays €14.3bn to the Irish treasury, an EU tax Dublin does not want to collect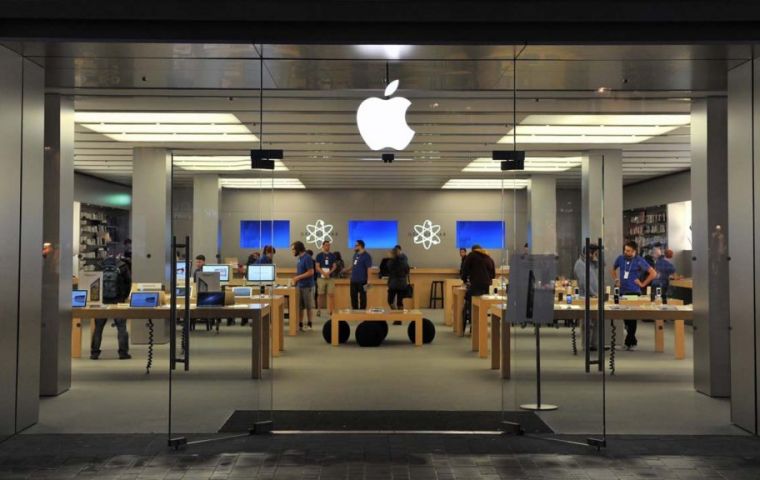 Apple has paid the Irish government €14.3bn (£12.7bn), money that the European Commission ruled the tech giant owed due to illegal tax breaks. Ireland's Finance ministry said the payment was a "significant milestone", although Dublin insists Apple was not given any special tax treatment. In 2016 the Commission ruled the below 1% effective tax rate the firm paid in Ireland amounted to illegal state aid.
Apple has appealed against the decision. Dublin also disputes the Commission's finding. Finance Minister Paschal Donohoe said the government "fundamentally disagree with the Commission's analysis".
However, he said, "as committed members of the European Union, we have always confirmed that we would recover the alleged state aid."
The European Commission initiated a lawsuit against Ireland last year over its delay in recovering the money. The Commission said that the court action would now be withdrawn.
The process of recovering the funds began in May and has now amounted to €13.1bn in disputed taxes plus interest of €1.2bn, an amount roughly equivalent to Ireland's health budget for the year. The money will be held in an escrow fund while Apple's appeal takes place.
Apple is one of several US tech giants which located their European operations in Ireland, due to its relatively low tax rate. Facebook, Twitter and Google all have a significant presence in Dublin.
Ireland's finance ministry said it expects it to take several years for European courts to resolve the issue.