Argentina's economy contracts 4.2% in second quarter: severe drought blamed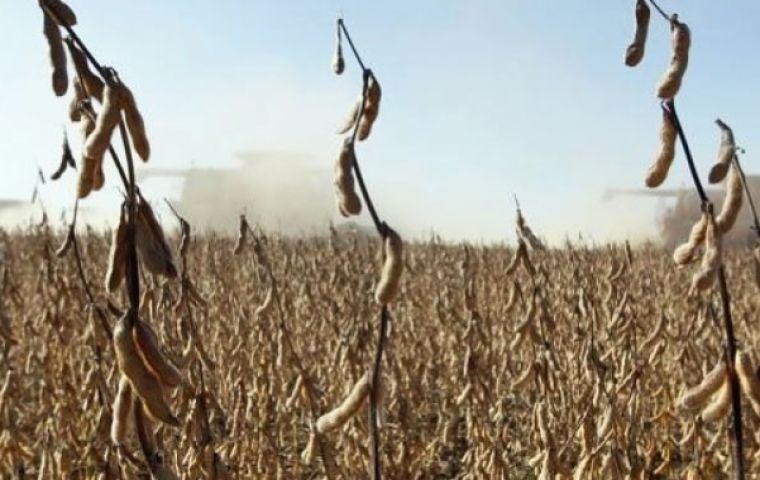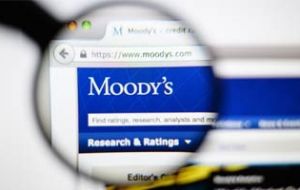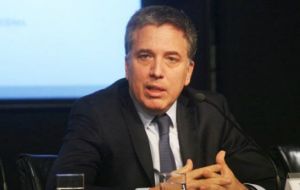 Argentina's economy contracted sharply in the second quarter after a severe drought roiled agricultural production and as the country works with the International Monetary Fund to stem spiraling inflation and control government finances.
Gross domestic product fell 4.2% between April and June from a year earlier, the national statistics agency Indec said in a report, marking its first contraction in more than a year. It was the worst performance since 2014.
One of the worst droughts in years helped drive a steep decline in exports from the country, a top seller of soy and corn in the world market.
"The economy will contract further in upcoming months amid tightening monetary and fiscal conditions, though the expected rebound in agricultural output will prevent a deeper contraction," the ratings agency Moody's said in a statement.
President Mauricio Macri asked the International Monetary Fund last month to speed up payments that are part of a historic bailout deal reached in June. The IMF has so far extended US$15 billion to the country and was expected to disburse an additional US$3 billion in September.
Argentina has been pursuing sweeping austerity measures in efforts to shore up public finances. President Mauricio Macri and Finance Minister Nicolas Dujovne rolled out a series of economic reforms earlier this month, including stiff spending cuts and export tax increases.
Precisely on Wednesday, the Economy Ministry said Argentina's had a US$ 408.1 million primary fiscal deficit and a US$ 572.1 million financial deficit in August, 58% down from a year ago.
The primary budget balance, which measures government spending relative to income and does not include debt payments, is followed by the markets as an indicator of Argentina's ability to meet its financial obligations.
Argentina revised its primary deficit targets earlier this month, aiming for a primary budget balance of 2.6% of GDP this year, and fiscal balance in 2019.
The central bank raised its benchmark interest rate to 60% in August after the peso, which has shed about half of its value this year and continued to sell off.