Brazil leaves interest rates unchanged, as long as inflation remains in target range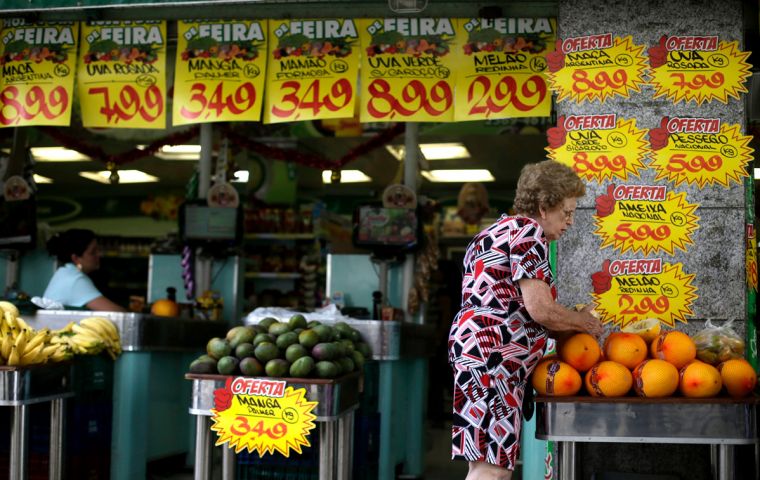 The Brazilian central bank on Wednesday held interest rates at an all-time low despite a currency selloff, as widely anticipated, but said it could "gradually" raise them in the future if inflation expectations spike.
The bank's nine-member monetary policy committee, known as Copom, kept the benchmark Selic rate at 6.50% for a fourth straight meeting, the last before a pivotal presidential vote in October.
"Stimulus will begin to be removed gradually if the outlook for inflation at the relevant horizon for the conduct of monetary policy and/or its balance of risks worsen," the bank said in its policy statement.
That is a major, if somewhat expected, change in the bank's recent communication after it withheld any hints on future rate moves for months because of heightened uncertainty.
Copom started to systematically decrease rates in October 2016, when the interest stood at 14.25%, and the process was only stopped last March, when it reached 6.50%.
Concerns that the winner of the presidential elections could fail to cut government spending and plug ballooning government debt have magnified the effect of an emerging markets selloff on the Brazilian real, threatening to lift import prices and wider inflation.
The bank on Wednesday repeated that monetary policy will only react to currency moves if they affect other prices or expectations. Should interest rates and the exchange rate remain constant, inflation would end 2018 at 4.4% and 2019 at 4.5%, the bank estimated, surpassing the midpoint of its target range next year.