Falklands could allow floating hotels for oil industry workers
Friday, September 21st 2018 - 09:03 UTC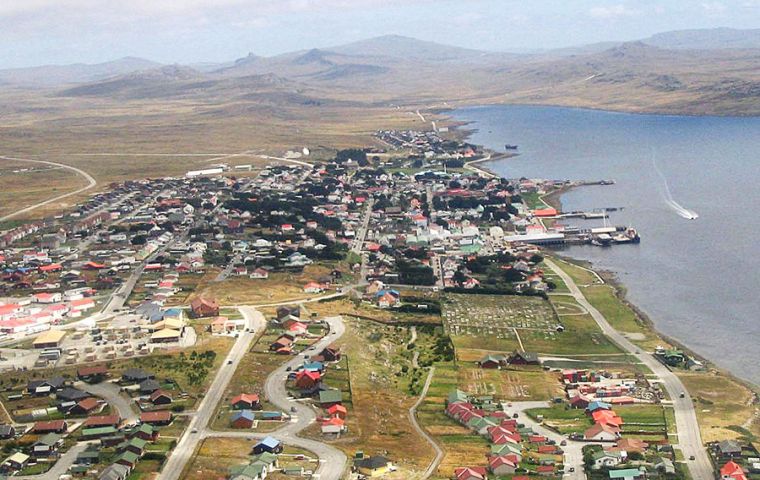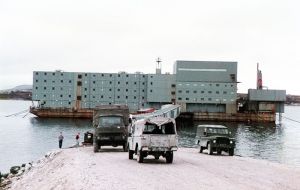 An outline planning application submitted to the Falkland Islands Government, FIG, is seeking approval in principle for the siting of a floating accommodation barge in Stanley Harbor.
The application, submitted by the Falkland Islands Company, covers two different types of barge in two different sites, but the four options are mutually exclusive and, were the proposal to go ahead, only one of the options would be taken forward.
One of the barges proposed is a two-storey 108-bed facility, while the other is a six-storey facility with 667 beds.
In a press statement released on Wednesday, FIC said that it continues to explore possible options to meet respective expressions of interest for provision of accommodation recently released by FIG and Premier Oil.
"These options include land and sea based solutions and in preparation for possible future tender situations The Falkland Islands Company are in the process of submitting a number of outline planning applications to FIG," said the statement, which went on to stress that "all of these options would not be required."
Premier Oil, which recently invited expressions of interest for accommodation solutions, earlier this week released a statement noting that private entities are free to make planning applications in support of solutions.
The statement nonetheless emphasized that, "Premier has not endorsed any solution," adding, "selection of the preferred solution will consider a number of factors including Health, Safety and Environmental; commercial; technical and local content - we will commence the formal tender process to select a preferred solution in due course." (PN)