WHO publishes "Coming of Age" on better health for adolescents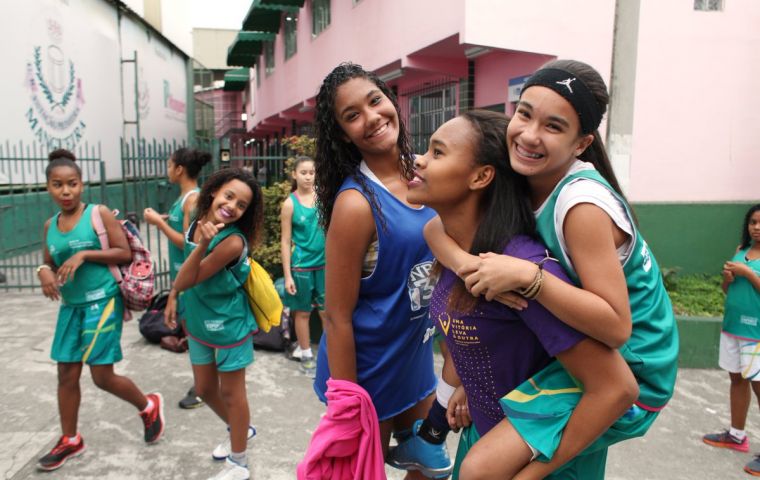 The World Health Organization has published "Coming of age", an in-depth online feature to advocate for better health for adolescents. The package includes video, gifs, visuals, and features on a range of topics on adolescent health, spanning mental health, sexuality education, as well as violence against and among youth, which remains a leading cause of adolescent deaths world-wide.
It also sets the scene for next month's World Mental Health Day on 10 October, which will focus on young people and mental health in a changing world.
For this special issue, we asked young people to talk about the challenges they faced, and how they overcame them. They spoke with honesty and openness. These powerful videos are available as part of our Spotlight: http://www.who.int/health-topics/adolescents/coming-of-age-adolescent-health.
Adolescence is such an important time in our development. It's a time in which we develop social skills, absorb information about the world, forge relationships and romantic partnerships, and learn to navigate our way through the world. The habits and behaviors we develop as young people can often last the rest of our lives.
Yet it's also a time of huge challenges. About 3000 adolescents (10-19 years) die every day – that's one every 30 seconds. Often, they die of entirely preventable causes such as road traffic accidents, complications of teenage pregnancy, or drowning.
This is a critical issue now because the world has more young people than ever before – of the 7.2 billion people worldwide, over 3 billion are younger than 25 years (of which around 1.2 billion are aged 10-19 years). And organizations and governments are starting to see why they should invest in adolescent health.
WHO and partners such as UNICEF, UNFPA and UNAIDS are fighting hard to change the horrifying statistics around adolescent health. It's now a year since the Accelerated Action for the Health of Adolescents (AA-HA!) guidance was launched to change the way countries tackle adolescent health.
As well as advocating for increased investment in adolescent health, this guidance supports countries in gathering the data so that they actually know what health issues their young people are facing – without the data, it's impossible to put programs into place to safeguard their health and wellbeing.
WHO experts are advocating for health experts, schools, and families, to join forces in building positive behaviors and developing resilience in young people, providing safe spaces for them to live and go to school, and offer the protection they deserve against violence and abuse.