Panama registry of 'Aquarius 2' migrant rescue ship ended; "taxi service" is over says Italian home secretary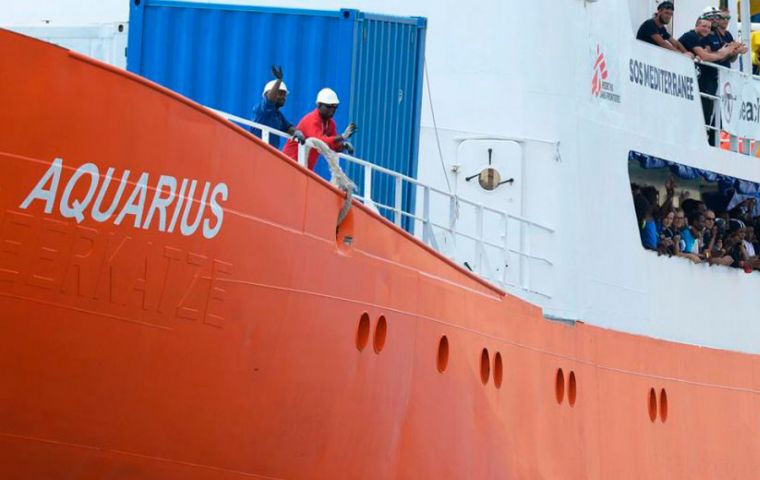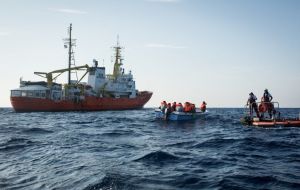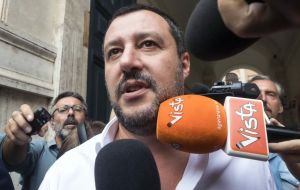 The Aquarius 2 migrant rescue ship, the last of its kind operating in the central Mediterranean trafficking route, was told by the Panama Maritime Authority (PMA) on Sunday that it will have its registration withdrawn. The boat is currently at sea with 58 survivors on board.
After being stripped of its Gibraltar registration, the Aquarius has now lost its Panama flag too. The only charity vessel left the in search and rescue zone in international waters off the coast of Libya is now officially no longer able to operate.
The move ends all charity-run rescue missions off the Libyan coast unless the ship can find a new flag to sail under. It remains unclear where it intends to sail next.
SOS Mediterranee, one of the charities working on the Aquarius 2, said in a statement it was unhappy with the move and accused Panama of bowing to pressure from the anti-migrant Italian government.
"On Saturday, the Aquarius team was shocked to learn of an official communication from the Panamanian authorities stating that the Italian authorities had urged the PMA to take 'immediate action' against the Aquarius," it said.
SOS Mediterranee, along with Doctors Without Borders, the organization operating the Aquarius 2 vessel, has called on European governments to either push the Panamanian authorities to reinstate the vessel's registration or to straightaway issue a new flag under which it can sail under.
Italy's Interior Minister Matteo Salvini, who has previously described the aid boats as a "taxi service" for migrants, denies his country put pressure on Panama, "I don't even know Panama's area code," he tweeted.
Salvini said on Sunday that Aquarius 2 had hindered the work of the Libyan coast guard, ignoring instructions. He said that, according to newspapers, Aquarius 2 was about to have its registration revoked by Panama because it was "illegal and does not respect procedures".