Sir Alan Duncan praises the longstanding business links between UK and Chile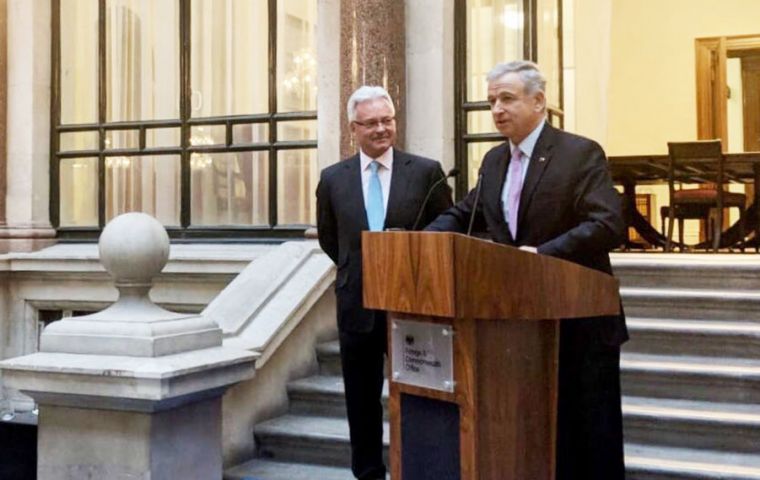 A delegation of over 500 investors and businesspersons, as well as officials from the Chilean government, participated on 6 to 7 September in the 13th version of ChileDay. This 2 day event held in London at the Foreign and Commonwealth Office promoted the Chilean financial market to a UK audience.
ChileDay aims to strengthen ties between the representatives of Chilean capital markets and the City of London. It presents Chile as an investment destination and platform for funds across Latin America.
For the eighth year in a row ChileDay was held in London, in partnership with: the Chilean Ministry of Finance; the British Embassy in Santiago; the Embassy of Chile in London; InBest Chile and Pro Chile (the export promotion bureau of Chile).
There were also events held at the Bank of England, the London Stock Exchange and the Foreign and Commonwealth Office.
The focal points of this year's ChileDay were: green finance, fintech and venture capital.
The highlight of ChileDay 2018 was the welcome event held at the Foreign Office led by the Minister for Latin America and the Caribbean, Sir Alan Duncan, who praised the longstanding business links between the UK and Chile.
Also present at the event were: Chilean Minister of Finance, Felipe Larrain; Ambassador of Chile to the UK, David Gallagher and Jamie Bowden, UK Ambassador to Chile.