Falklands' Borders & Southern involved in a farm-out process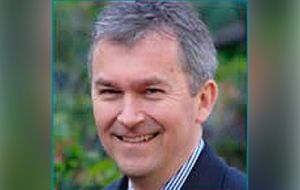 Offshore oil & gas exploration company Borders & Southern Petroleum PLC on Tuesday said its loss widened in the first half of the year on finance expense and announced that a farm-out process was active and ongoing.
Borders & Southern, which focuses on exploration on its offshore assets near the Falkland Islands, recorded a pretax loss of US$ 961,000 for the six months to June. This compares with a US$ 871,000 loss the prior year.
Despite cutting its administrative expenses to US$ 783,000 from US$ 811,000 the company's loss widened as it incurred a finance expense of US$ 193,000, versus just US$ 60,000 the year before. At present, it is not revenue producing.
The company said its cash and cash equivalents had reduced to US$ 6.8 million from US$ 8.6 million. At present, it has no debt.
Three wholly-owned and operated production licenses in the south Falkland Basin constitute Borders & Southern's business. The company said a farm-out process is ongoing.
"With an independently evaluated large, liquids-rich, gas condensate discovery, a completed screening development study, positive internal project economics and a clear appraisal strategy, we re-engaged with the industry to secure partners. We believe that we have a strong proposition to offer and have been pleased by the level of interest," said Chief Executive Howard Obee.
"The farm-out process is active. Our data room is open and will continue to be open for a while yet. At the start of the year our outlook was optimistic and this continues to be the case," Obee added.